OnePlus 3 teardown part II: what's inside?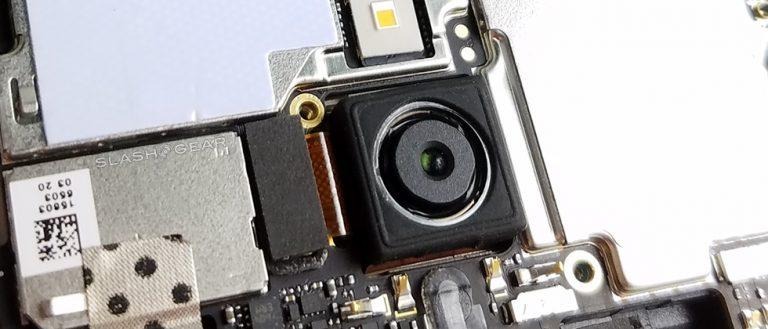 We may receive a commission on purchases made from links.
Today we're having another look at the insides of the OnePlus 3. Thanks to a helpful anonymous friend who's supplied photos, we've got a deep-dive look at the insides of the OnePlus 3 and some insight into how easy it will be for an at-home repair person such as yourself to go ahead and replace broken bits. Today we're looking at the motherboard and all the fun little parts attached to it. Behold how similar this device is to the rest of the battlefield.
Once again I've got to warn you not to do this yourself. Unless you've got full confidence in your DIY skills, leave it to the pros. Unless you want to bypass the support of OnePlus, don't do it. Opening your device to take parts out and re-arrange parts like this will result in all support being stripped from you by manufacturers and sellers and carriers and etcetera.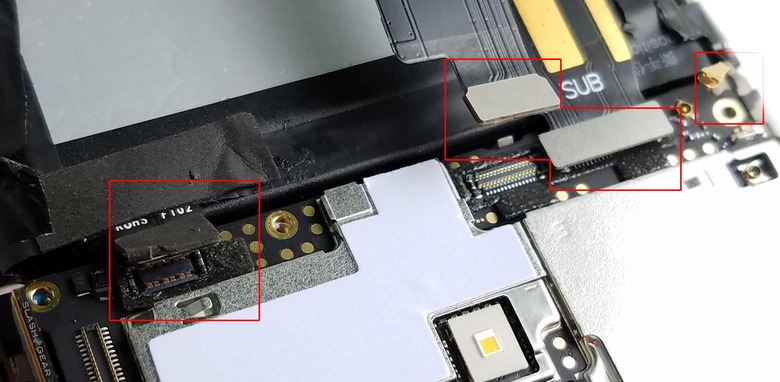 Past the first teardown (part one) of the OnePlus 3 we posted last week, there's just a couple more steps involved in getting your top motherboard removed from the base.
One is detaching four connectors from the board, each of which can be done with a fingernail. Easy as can be.
There are seven screws you need to remove to remove this board, PLUS a hidden screw. The hidden screw needs you to remove a white sticker for access – this once again warning you that you're going beyond what the manufacturer recommends you do in this device, and that no help will come to you if you should call for it from here on out.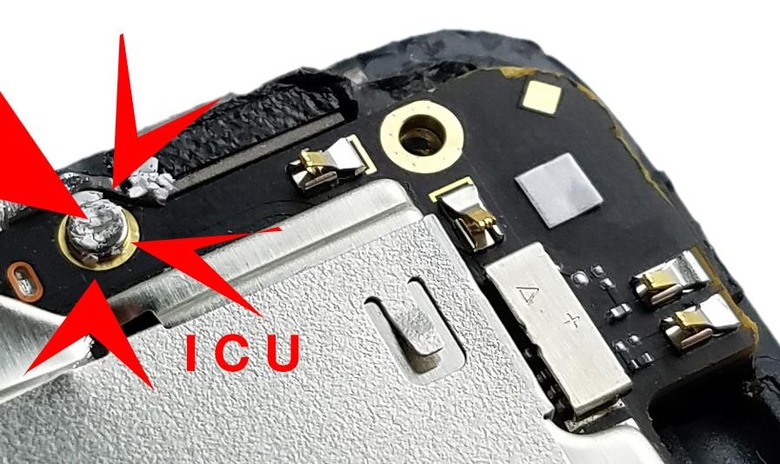 From there, removing the board is super extremely easy.
No glue! Hooray!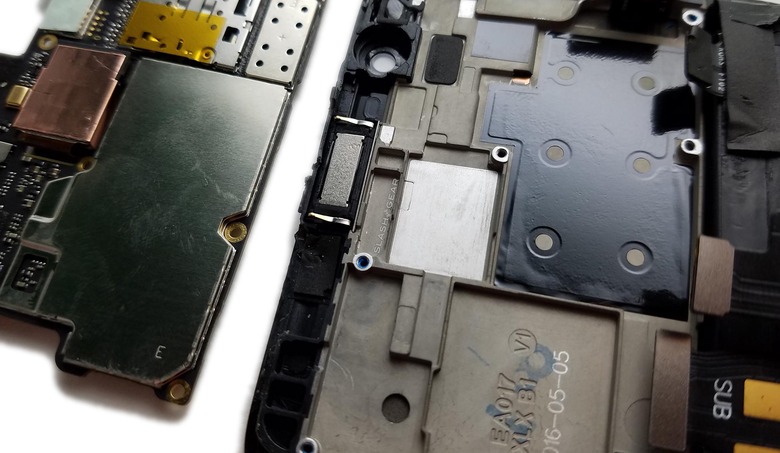 OnePlus should be commended for their very easy-to-fix device at this point. We suspected it was true when we posted the battery fix process, but really!
Also notice here that this metal middle bit was stamped at manufacture back on the 5th of May, 2016.
There's nothing super amazing about it, it's just fun to know when your device was put together.
At this point you'll notice a lot of thin metal covers on components. These covers can be pulled off with a keen eye and a well-placed flat-head screwdriver (a TINY one) or a fingernail. You'll need to be careful in pulling these up, not necessarily because you'll ruin the phone, but because these covers bend EASILY. If you want your device to remain mint, be super careful.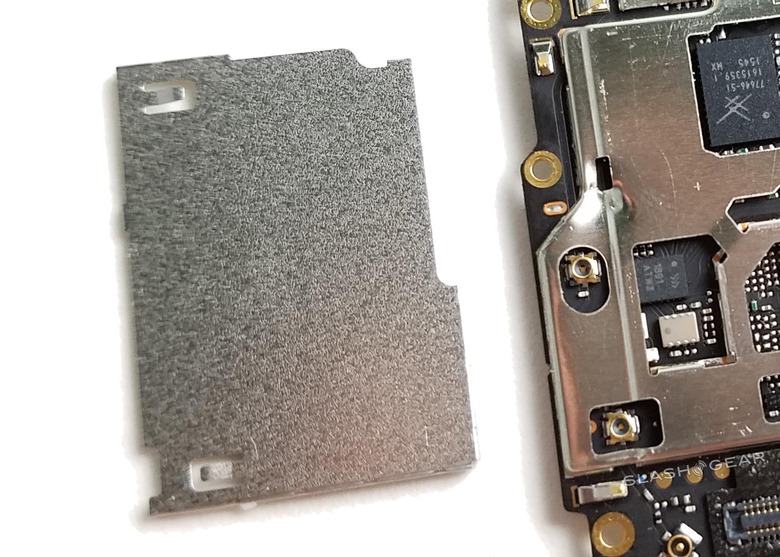 Of course if you want your device to remain super mint, you probably shouldn't be digging around in its insides at all, but that's none of my business!
The QFE3100 7R54947 HE603 00AVV0 you see here first is the Qualcomm QFE3100 Envelope Tracker, same as you'll find in the Samsung Galaxy S7.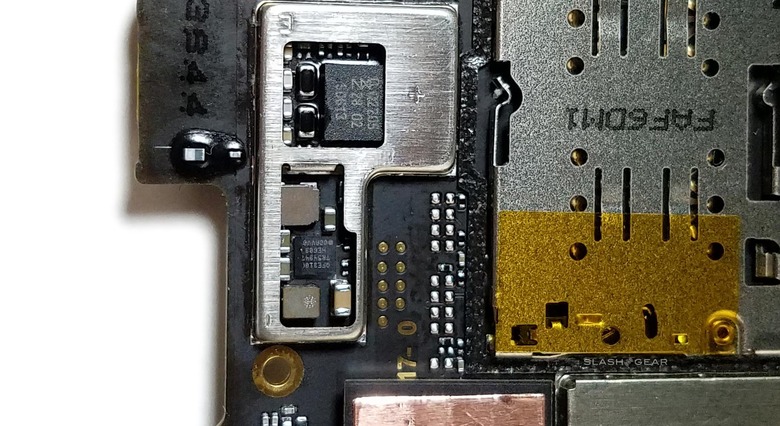 This little bugger 2205 Z28 02 60613 is a part unknown to SlashGear. Do you know it? Let us know!
Next you'll see the Qualcomm PMI 8996 Power Management IC, the same power management IC that you'll find in the LG G5. This piece of hardware indicates that the device is running a Qualcomm Snapdragon 820 processor – specifically the MSM8996 model – don't be surprised to find this same Qualcomm PMI 8996 Power Management IC in every other Snapdragon 820 MSM8996-toting device on the market today.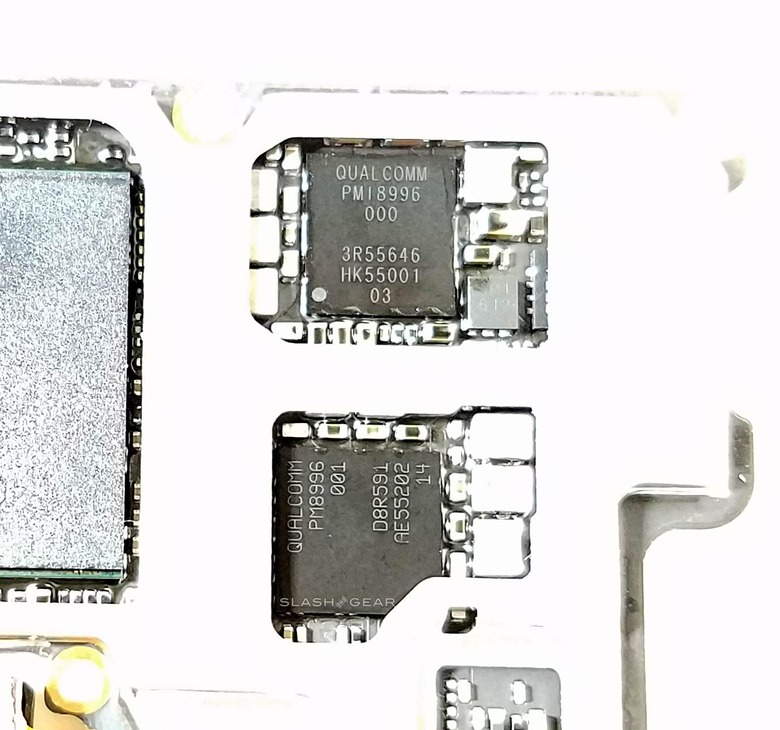 That Snapdragon can be found inside this big square with markings SEC 618 K3R6G6G OMMMGCJ GCJ0409O – the RAM lives in there, too.
They both live inside this box, like a house, together.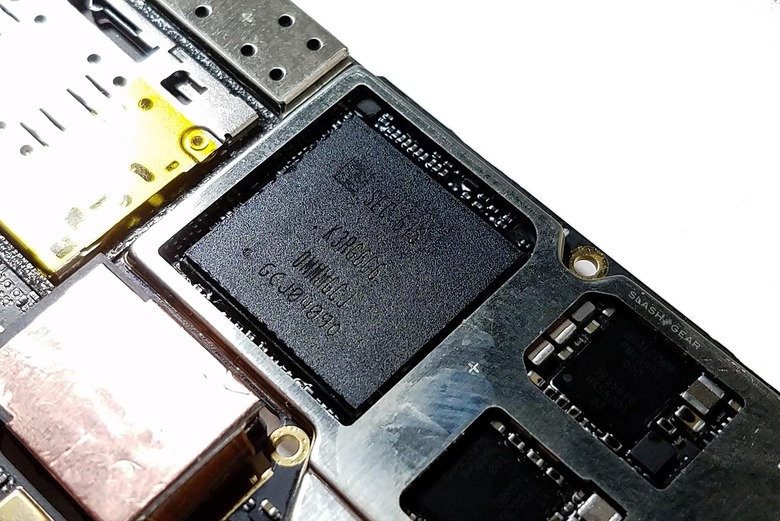 You'll see the part with lettering SEC 610 BOB1 KLUCG5J1CB – this is the Samsung-made 64GB Universal Flash Storage (UFS) 2.0 internal storage chip.
This is from the same generation storage hardware as the KLUBG4G1CE 32GB internal storage inside the Galaxy S7.
There's a Qualcomm WTR3925 RF Transceiver chip here in this device. This same chip is found in the LG G4, LG G5, HTC One M9, iPhone 6s, iPhone 6s Plus, Nexus 6P, and more.
You'll see the Skyworks 77824-11 here, a Power Amplifier Module For FDD LTE Bands 7 And 30, TDD LTE Bands 38/41 And 40, And AXGP Band. This is the next generation in a line OnePlus has used before – you'll find the Skyworks 77814-11 power amplifier module for LTE in the OnePlus 2.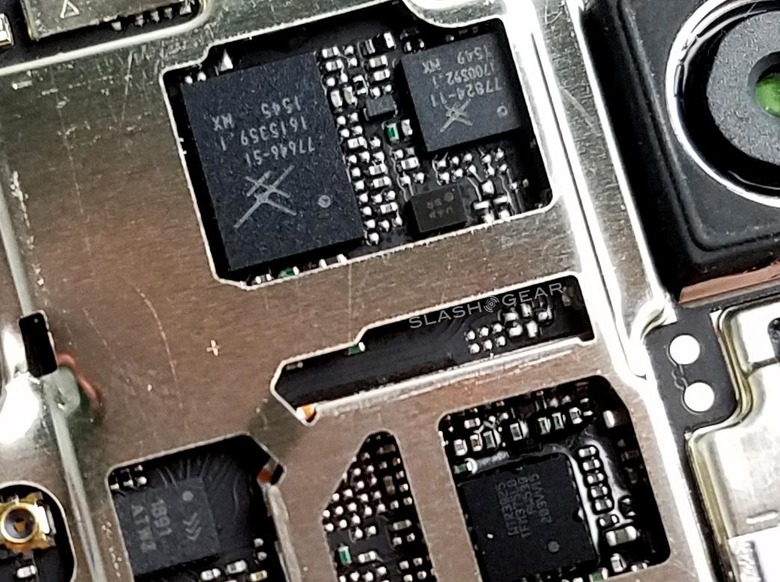 There's also a Skyworks SKY77646 module here – that's a Multimode Multiband Power Amplifier Module For Quad-Band GSM/EDGE – Bands (1, 25, 3, 4, 26, 8, 13, 12, 20, 28, 34, And 39) WCDMA / HSDPA / HSUPA / HSPA+ / LTE. In the OnePlus 2, the company used a RF Micro Devices RF7389EU multi-band power amplifier instead.
The code you see that starts with E56302 in gold here corresponds to the circuit board design. In this case the formatting of this code is very similar to what we see with the OnePlus 2, minus the brand name COMPEQ – which is strange.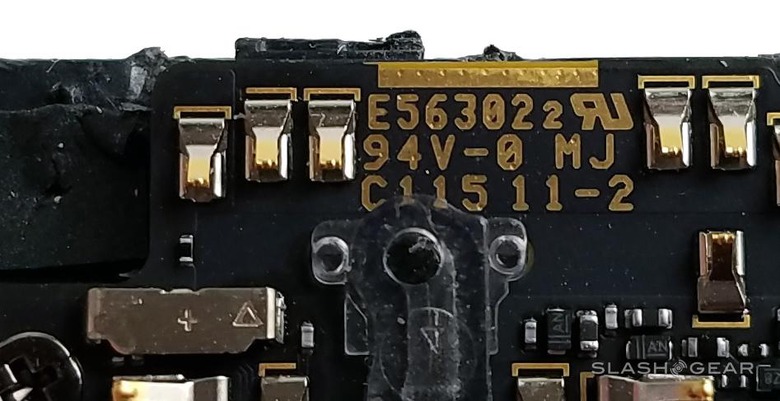 The mark there that seems at first to be an "RU" is actually a UL Mark.
This is a mark given by Underwriters Laboratories, who test products around the world for U.S. product safety requirements.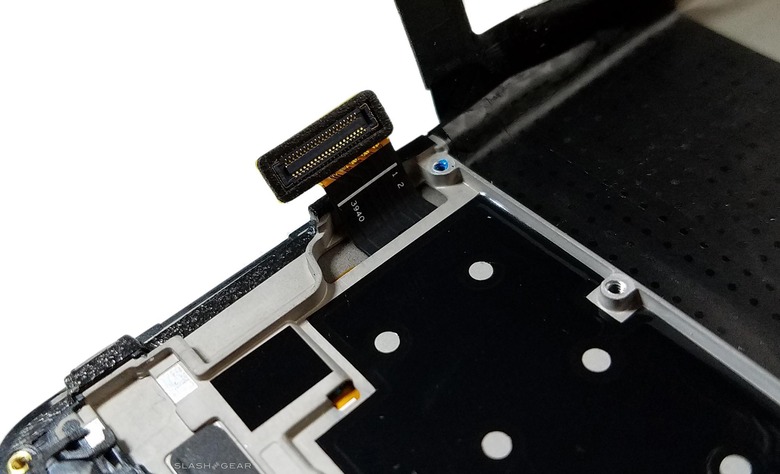 According to our source, the display is affixed to this middle-front metal quite... extremely. As such, it wont be a very easy process to remove one from the other.
We're going to prod him/her to try, but no promises!