OnePlus 3 crosses TENAA as prices drop across the board for OnePlus devices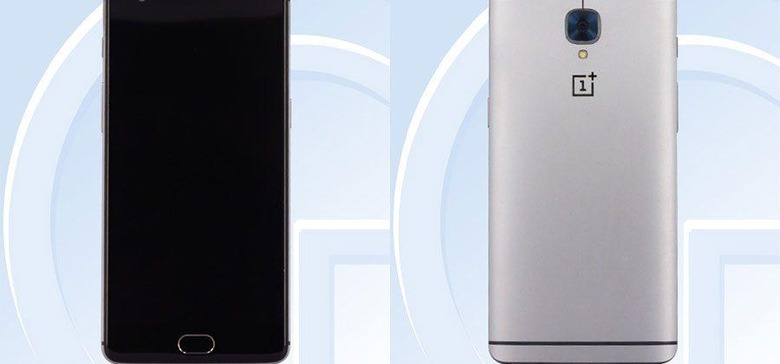 We have seen plenty leaked about the OnePlus 3 smartphone over the last few months with lots of images spied. This week the OnePlus 3 A3000 has finally crossed TENAA to get the certifications that it needs and with that crossing comes some new images of the smartphone and details on specifications. What we can tell is that the photos leaked early this month look identical to the images that TENAA has published.
Granted the TENAA device is in a lighter silver colors and all the leaked images previous were a black device. TENAA shows that the smartphone runs on 900MHz, 1800MHz, 1950 MHz, 800MHz, 2GHz Bands 38, 39, 40, and 41, as well as Bands 1 and 3, and 1.9GHz networks. The smartphone measures 152.6 x 74.6 x 7.3mm. The AMOED display has 1080 x 1920 resolution and measures 5.5-inches.
The processor s a 2.15GHz unit with 4GB of RAM and the OS is Android 6.0.1. While TENAA is offering details about the OnePlus 3, the OnePlus has taken to its own blog to announce price reductions across the board for its coolest smartphones. The OnePlus One is out of stock right now so the new price isn't listed.
The OnePlus 2 is available with 64GB of storage for $299. The OnePlus X in onyx is available for $199 right now; the Champagne version is out of stock. Pricing and the official launch is about all we don't know at this point for the OnePlus 3, but with TENAA certifications granted the smartphone should be launching soon. If you want to learn more about the OnePlus 2 smartphone, you can check out our review of the device from last summer when the smartphone launched.
SOURCE: TENAA and