OnePlus 2 released in controlled leak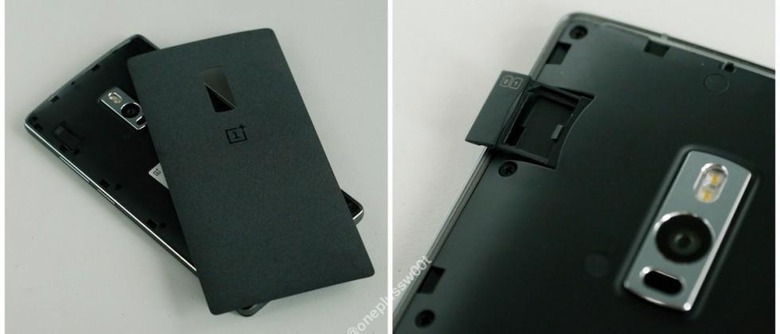 This morning several images of what we must assume is the final model OnePlus 2 have "leaked" via microbloggers. This device is supposed to be revealed in its entirety later today via a virtual reality launch as outlined earlier this year and pushed with a set of Google Cardboard units earlier this month. These images come with such high quality photography skills apparent that we must assume they've been leaked by OnePlus themselves – though with just a few hours to go before the final reveal, it's not like it matters all that much.
The folks at OnePlus have revealed quite a few details on this smartphone before the big event. They suggest that this device will be smaller than the first one – the first able to cover the entire second with its slightly longer and wider body. OnePlus 2 will likely be a similar thickness to its predecessor, if not thinner.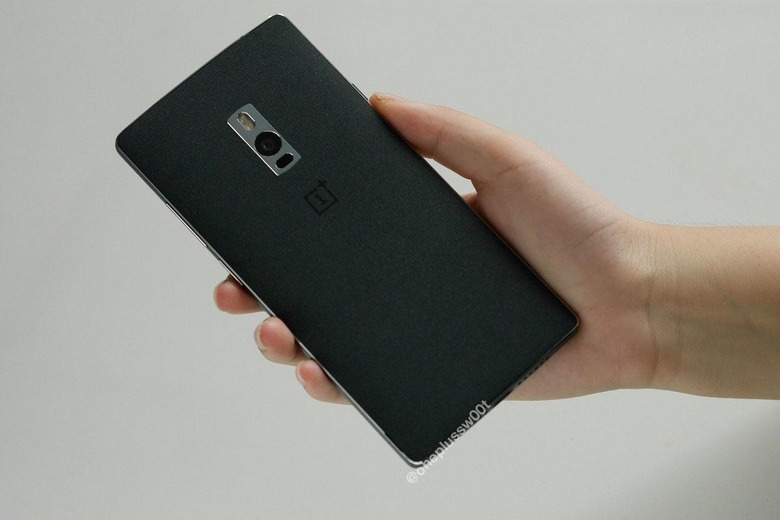 Inside you'll find a 3300mAh battery and a possible 4GB of RAM. It's been suggested that there'll be a fingerprint scanner. This scanner will be physical, not based on Qualcomm's ultrasonic technology. There will be no heart rate sensor of any kind.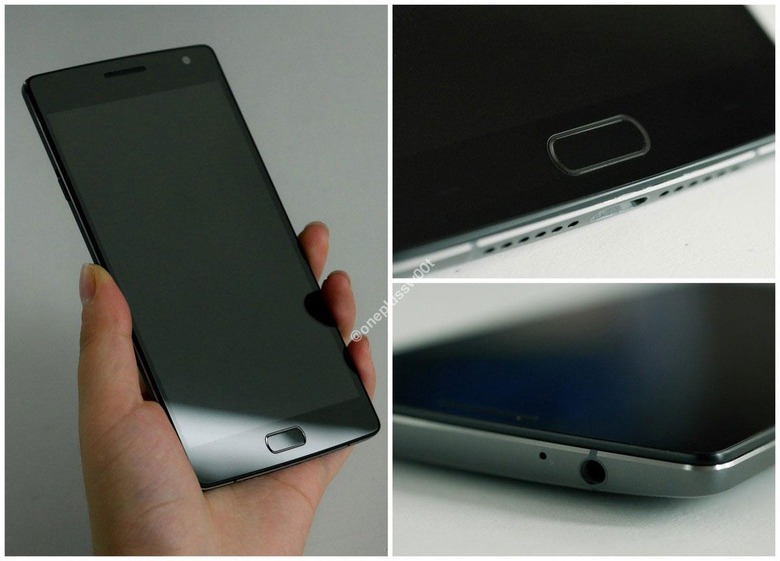 You'll see what appears to be a dual-sim slot here, though we would not be surprised if this device also had the ability to work with a micro-SD card nearby, as well.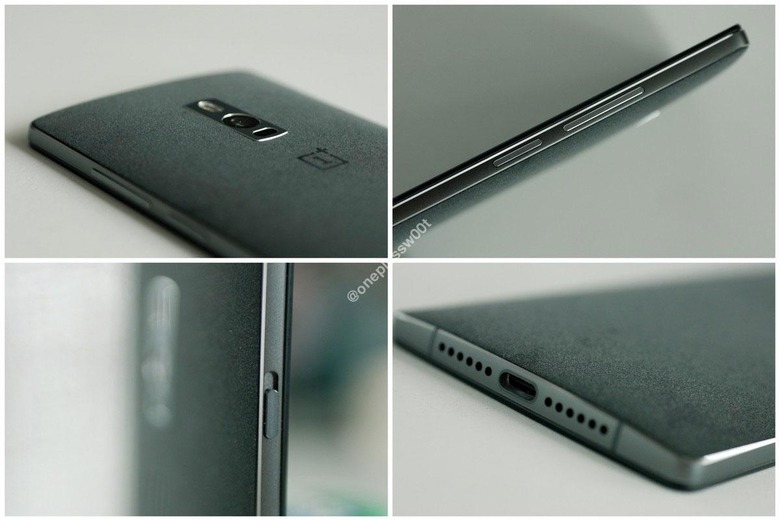 How big will the display be? We do not know. Will it be 1080p or better? Probably. Will this device have virtual reality apps built-in from the start? More than likely.
Stick around our OnePlus tag portal as well as the Android hub for more information as it's released later today.
VIA: [UPDATE: @Oneplusw00t microblog link deleted] UPDATE 2: It appears that these images may have originated at an Android Central board post – which does nothing to quell our suspicions that this was all planned behind-the-scenes.