OnePlus 2 unveiling to happen completely in VR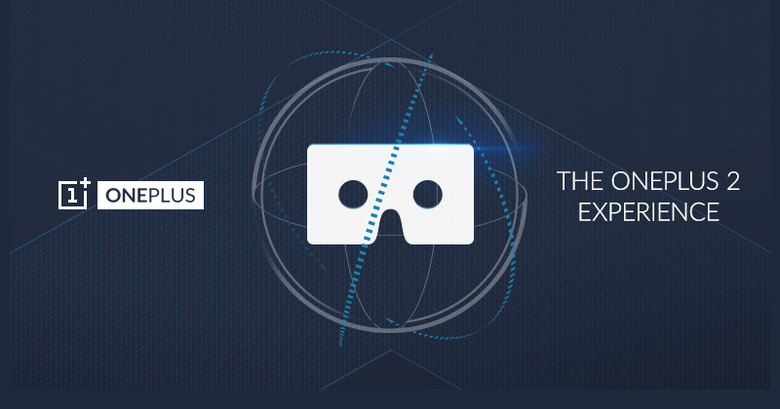 One cannot claim that Chinese startup OnePlus lacks ambition or imagination. It set itself up as one that challenged the status quo in the smartphone industry, bringing out the OnePlus One as a "flagship killer", a moniker that it was, admittedly, worthy of. Now it wants to repeat that with the OnePlus 2, but it is now also resorting to more marketing gimmicks to bring its product to the spotlight. Aside from just announcing the its July 27 unveiling of the smartphone, it also revealed that it will happen completely in virtual reality.
VR has become the buzzword not just in gaming but also in some corners of the mobile market. Thanks to products like Google Cardboard, Samsung Gear VR, and the like, a new intersection of virtual reality and mobile devices has been carved out. Many say that VR is the future, and it seems that OnePlus is singing that same tune. But more than that, it is willing to put its money where its mouth is, so to speak.
A product announcement done completely in a virtual reality world is intriguing and novel. In theory, or at least the way OnePlus is spinning it, it removes the barrier between the presenters and the viewers. At least visually speaking. Attendees in their VR headsets will be able to have a 360-degree view of the whole event, without being obstructed by physical objects, chairs or stages. It is also a money-saving technique to some extent. OnePlus won't have to rent a huge space to accommodate the media.
And to offer the best VR experience, OnePlus is providing its own take on the VR headset. Actually, it's just a revision of Google Cardboard, which it boldly calls Cardboard 2.0. Practically, it's a version of Cardboard that has been fine tuned for the OnePlus One. It is advertised to be durable, compact, and clean, a Cardboard that will last more than your regular cardboard.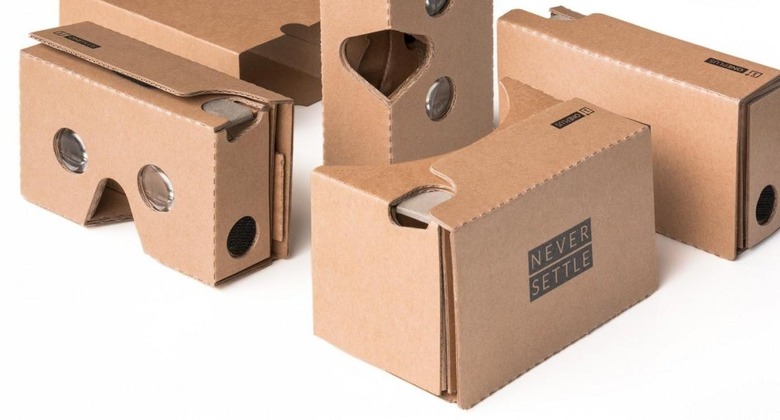 While definitely fancy, a completely VR event would, of course, snub the majority of the population that don't have VR headsets or devices, Cardboard or otherwise. There could be other means to view the event, YouTube 360 comes to mind, but OnePlus isn't saying much just yet. The OnePlus Cardboard itself is also still unavailable for purchase. Of course, OnePlus still has a lot of time to iron out the details before its VR event on July 27, 7:00 p.m. PT.