OneNote just got the big Apple update it needed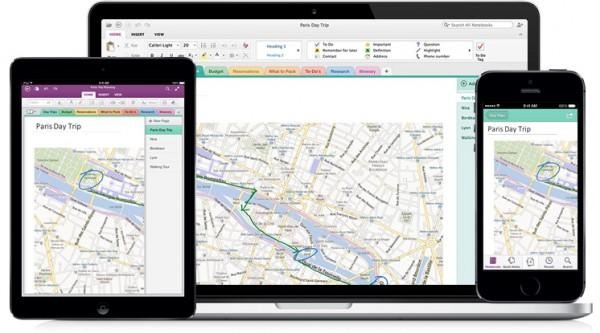 Microsoft may be pushing Windows and Windows Phone hard, but that hasn't stopped it from polishing up its apps for Apple's platforms, with OneNote latest to get new features. The Mac, iPad, and iPhone apps have all been tweaked, with four new features including the ability to better secure digital notes, and to attach documents to them.
For instance, there's now support for viewing password-protected OneNote content on Mac and iOS devices. Until now, OneNote for Windows users could establish locked-down sections in their notebooks, but those using Apple devices couldn't access them.
As of the new versions, notes can be unlocked with a password, and will then automatically re-lock after a few minutes idle.
The other big improvement is how OneNote for Mac and OneNote for iPhone/iPad now handles file attachments. For Macs, documents like PDFs, Word files, and PowerPoint decks can be pinned to a note and synchronized, while on the iPhone there's support for inserting pictures and documents into notes.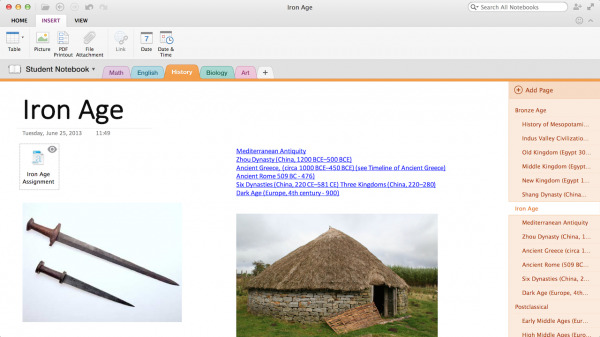 PDFs can be attached as the raw file, which requires opening in order to read, or OneNote can now add it as a printout. That means each page gets inserted straight into the note, for easier reading and annotation.
Elsewhere, there's support for opening OneDrive for Business or Office 365 SharePoint Online notebooks on the Mac, while Microsoft has also tweaked how notes can be organized.
There's now support for reordering and rearranging notes, preservation of document or website formatting when you copy & paste, and the ability to send a note in the message body of an email.
SOURCE Microsoft