OneNote apps updated: iOS goes universal, Android gets easier page moving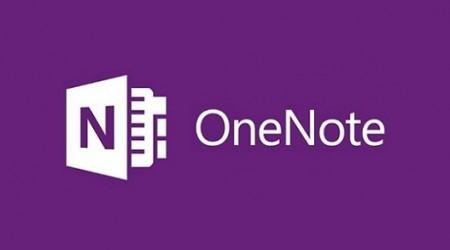 Microsoft has just announced updates for its mobile OneNote apps for both iOS and Android, each available now in their respective app stores. On the iOS side, the iPhone and iPad versions have been merged into a single, universal app. This means iPhone users can simply download the update, while iPad owners will need to delete their current app, and install the new unified version. For Android, one of the most requested features has finally been addressed: the ability to move and copy pages with ease.
There's no arguing that today's update has more for iOS users, especially those who rely on OneNote on their iPad. Because the iOS app is now universal, the iPad is getting several features that were recently added to the iPhone version. Namely the Today Widget that lets users start new notes and lists with a single tap from the Notification Center.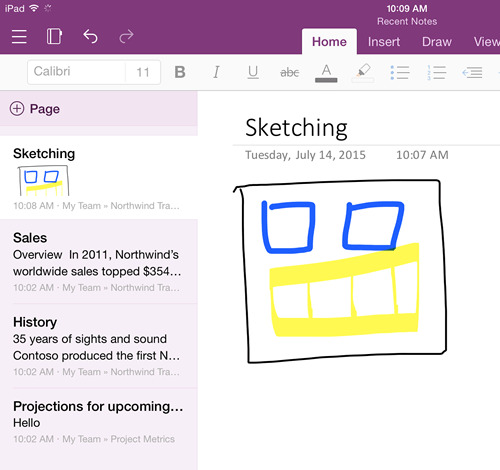 There is also the Recent Notes and Page Previews features for iPad. The first view lets users easily find their most recently edited notes, regardless of the notebook they might be in. The latter offers a quick look at page contents when the iPad is turned to landscape mode.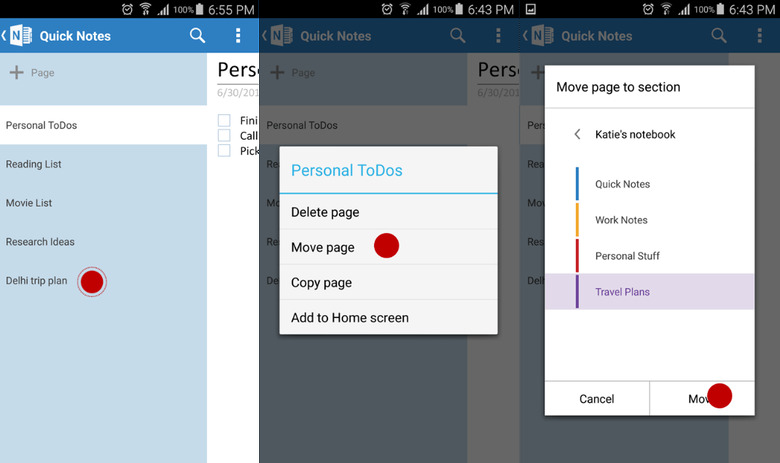 As for Android users, pages can be quickly moved from one section or notebook to another, meaning if something is written down in a hurry in Quick Notes, it can be moved to the notebook where it belongs. All it takes is a tap and hold on the page that needs to be moved, select the operation, and then a tap on the destination.
SOURCE Microsoft