GfK Group finds one in five iPhone owners would rather change banks than smartphones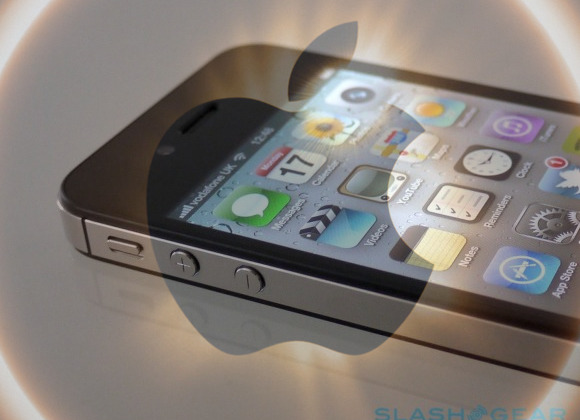 A survey has surfaced this week courtesy of the fine folks at GfK Group which had one in five consumers who owned both an iPad and an iPhone saying that switching to a new smartphone would be more difficult than changing their bank account. Of course with how often they use their devices, the fact that each application's data sits on that device or in many cases does not exist on other mobile OS platforms, the switch to a new iPhone is the only realistic choice. This research was conducted across nine countries including Brazil, China, France, Germany, Japan, Italy, Spain, UK and the US, and had an aim at finding consumers barriers to switching between types of smartphones and "the impact of their attitudes towards the overall user experience."
Findings in this study concluded that nearly 1 out of every 5 consumers (19%) owning both an iPad and an iPhone also thought that changing types of smartphone would be more difficult than changing their gas or electricity provider. This lends itself the GfK's finding that loyalty to a smartphone brand grows with the number of apps and services that a user uses. The tipping point, the study says, is when a user uses seven or more services on their device. As for which countries had the most people using a total of 7 or more services on their device, the USA lead the charge:
Consumers in the US are the most likely to use seven or more services (61%), followed closely by China (56%) and Brazil (53%). In comparison to this, European countries use fewer services on their smartphone; France and Italy (46%), Germany (45%), Spain (43%) and the UK (42%).
Of the users participating in the survey, 72% said that simplicity was the key element in their everyday user experience. This means that switching from a phone that they already know how to use is essentially the biggest barrier between them and doing so. Each of the main barriers in this regard also have to do with user experience:
33% of respondents cited disrupting their current smartphone set-up (i.e. the apps and features I use)

29% – having to learn how to use another type of smartphone

28% – having to move their content (music, video, books, apps) from one type of smartphone to another
And speaking on that last point — 80% of consumers who owned a tablet, a smartphone, and a PC found it important to access media content (music, books, apps) on any of their internet-connected devices. As far as vast differences in region, this study found that while Western Europe wants simplicity above all else, China prefers access. Germany had 84% of consumers saying that ease of use was at the top of their list for must-have features on devices, while in China 92% of respondents said their need to access content across all their devices was the most important thing.
Imagine that! What's most important to you?
[via GfK]