Omate TrueSmart smartwatch hands-on: SIM-toting shooter in the wild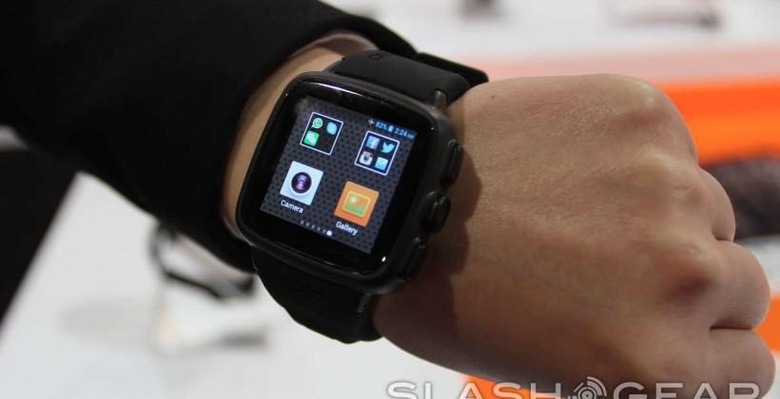 After months of waiting and watching for the Omate TrueSmart smartwatch to appear in the wild, it's finally appeared here at CES 2014. What we've got here is a smartwatch that takes the dream of a stand-alone device in smartwatch form and makes it a reality – there's a SIM card in here. That center bit between the two massive physical buttons on the side of this watch is a camera, too – and not a half bad one, at that.
In this smartwatch you've got the ability to 3G/2G calls and data – a first for a smartwatch – making this device what Omate suggests is the "world's smallest wearable smartphone." While we've not had the opportunity to test out call quality or data speed – we're in the middle of CES 2014, after all – we have gotten to take a few photos home from this machine's 3-megapixel camera (upscaled to 5-megapixels by the software).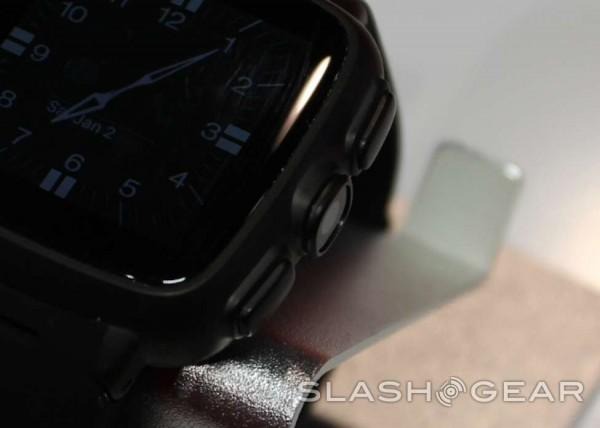 Below you're seeing three examples of photos taken by the Omate TrueSmart. Keeping in mind that the software may not be finalized on this unit and that we're certainly not in an optimal photography environment, this camera isn't the worst we've ever seen. We'll expect to see some improvement over the slightly dark/hazy results shown here before the final product arrives.
This watch works with a dual-core MediaTek processor inside clocked at 1.3Ghz (MTK6572), and we've found it to move relatively swiftly. Certainly not as instant a jerk left and right moving through each home screen as a smartphone from 2013, but certainly just as swift as this device's competition.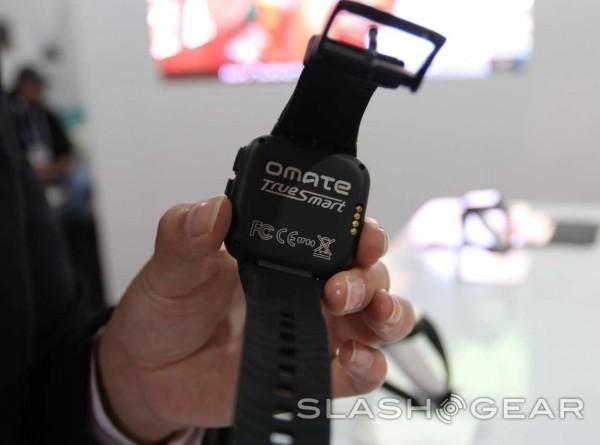 The build quality on the Omate TrueSmart is quite nice. Nicer than we expected, for whatever reason , bringing a solid body and hefty watch strap to boot. You'll certainly not be disappointed by this wearable's heft, given its steel alloy casing and sapphire glass up front. The TrueSmart does seem relatively large compared to your average non-smart watch, but certainly no more bulky than the Samsung Galaxy Gear.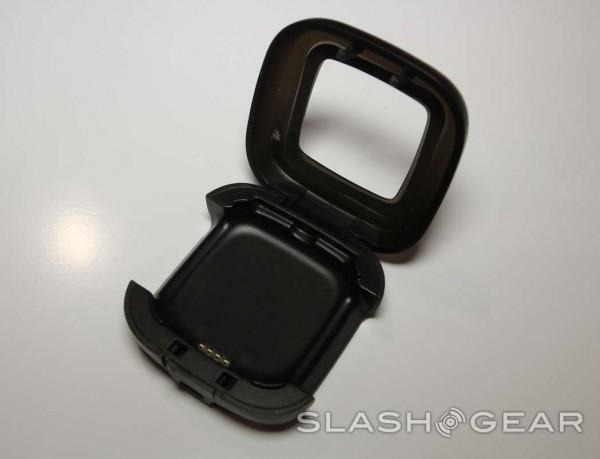 You'll also see the charging case for this device here – a solution we heard about before, here appearing very similar to the solution offered by the Galaxy Gear. This charging accessory sends power to the smartwatch through several pins, allowing the watch to keep its waterproof and dustproof grading by doing away with USB ports of any and all kinds.
Have a peek, and stay tuned as we check the final product out early this year – sooner than later, we hope!