Olympus Zuiko lens compact camera teased at Photokina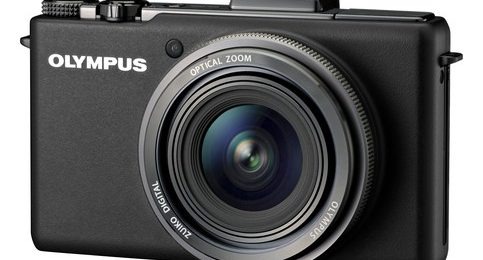 Olympus are teasing a new camera of their own today, in the shape of a new prototype that uses an integrated Zuiko lens.  Expected to make its commercial debut in Q1 2011, the so-far unnamed compact camera doesn't use a removable lens system like Olympus' Micro Four Thirds models, but does get the same accessory port.
That means it'll work with peripherals like Olympus' SEMA-1 external microphone, just not any of the interchangeable lenses that fit the PEN range.  Unfortunately beyond that – and some hyperbole about it being the company's new flagship – details are in short supply.
Looking at the back panel, the red button would suggest that video capture is supported, and we can also see a flash control and optical zoom lever.  The camera will be shown off at Photokina 2010 this week, so we expect we'll hear feedback from there and hopefully a few more specifications as well.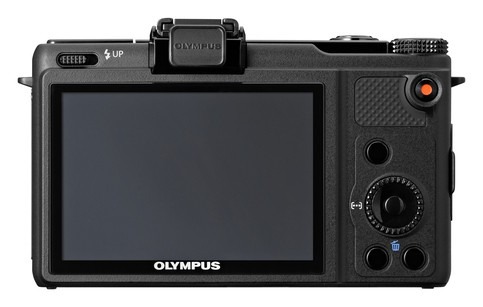 Press Release:
OLYMPUS DEVELOPING NEW FLAGSHIP COMPACT CAMERA WITH BUILT-IN ZUIKO® LENS

CENTER VALLEY, Pa., September 20, 2010 – Since 1936, photographers have appreciated Olympus's critically acclaimed Zuiko® lenses for their innovative design, high quality and superior reliability. Today, Olympus is pleased to announce that it is developing a new flagship compact camera that will be its first digital compact camera with a built-in Zuiko® lens. Olympus expects to introduce the camera in the first quarter of 2011.

Like the Olympus PEN® E-P2 and E-PL1 cameras, the new camera will include an accessory port so photographers will be able to expand its versatility by attaching optional accessories like the SEMA-1 external microphone adapter set.

A prototype of the camera will be displayed this week at Photokina 2010, the world's largest trade fair for the photographic and imaging industries held September 21-26 in Cologne, Germany. It will also be on display from October 28-30 at the 2010 PDN PhotoPlus Expo in the Jacob K. Javits Convention Center in New York City.

Journalists interested in more information and high-resolution images of the concept camera should contact Michael Bourne, Mullen Public Relations, (617) 226-9953 or michael.bourne@mullen.com, or Jennifer Colucci, Olympus Imaging America Inc., 3500 Corporate Parkway, Center Valley, PA 18034, ph: (484) 896-5719 or jennifer.colucci@olympus.com, or visit the Olympus website: http://www.getolympus.com.

ABOUT OLYMPUS IMAGING AMERICA INC.

Olympus Imaging America Inc. is a precision technology leader, designing and delivering award-winning products for consumer and professional markets.

Olympus Imaging America Inc. works collaboratively with its customers and its ultimate parent company, Olympus Corporation, to develop breakthrough technologies with revolutionary product design and functionality that enhances people's lives every day. These include:

Digital Cameras

Professional and Interchangeable Lens Cameras

Related Underwater Products and Accessories

Digital and Microcassette Recorders

Digital Media

Binoculars

Olympus Imaging America Inc. is responsible for sales in the United States, Canada, Mexico, the Caribbean, and Central and South America. For more information, visit: www.olympusamerica.com.