Olympus VP-10 pocket voice recorder can store 1620 hours of audio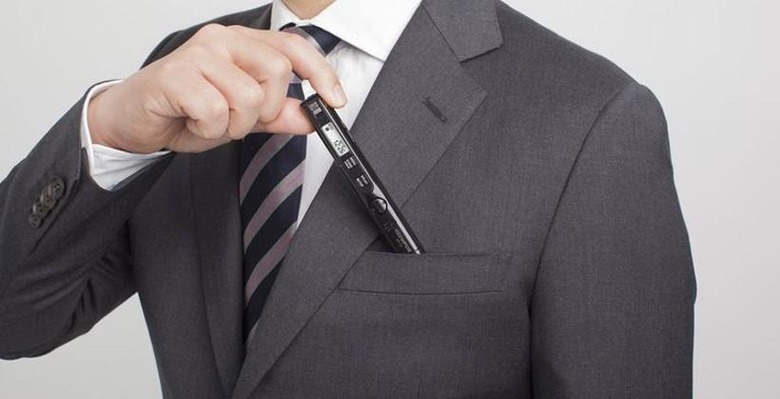 There are many reasons why you might need a pocket size audio recorder. You may need to record meetings in the corporate world or you might be a student who needs to record lectures in class. Whatever the reason you want to record audio, Olympus has a new recording device that is pocket size and has enough space to store a huge amount of audio.
The device is called the VP-10 and it is very compact at 5" x 0.67" x 0.67" and weighs in at 1.32 ounces. Internal storage for the VP-10 recorder is 4GB and Olympus claims that is enough storage for 1620 hours of audio between downloads to your PC.
The recorder has an integrated USB connector built right into the device so you can download it without needing to schlep around cables. Power for the device comes from a AAA size rechargeable battery. That means that while the USB port will recharge that internal battery, in a pinch you could use a normal AAA battery.
Audio formats that the VP-10 supports include PCM, WMA, and MP3. The audio device has Omni-directional stereo microphones and an overall frequency range of 50Hz to 17 kHz. The device also has an earphone jack for private playback. Olympus plans to launch the VP-10 at the end of July for $99.99.
SOURCE: Gizmag