Olympus Tough TG-3 waterproof camera hands-on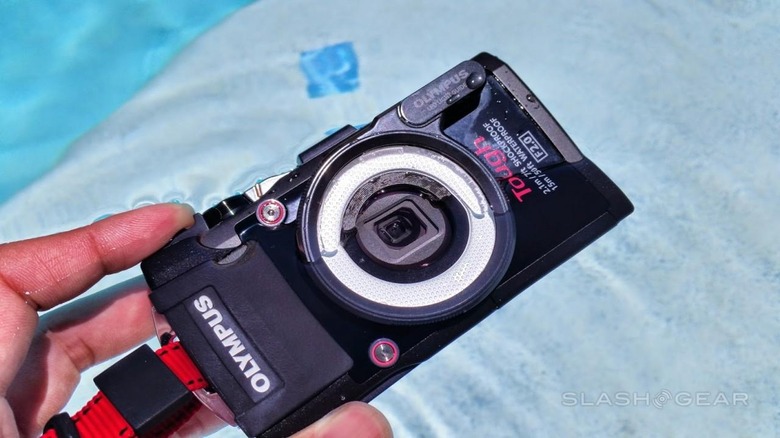 This month we've gotten the opportunity to take a closer look at the Olympus Tough TG-3 rugged and waterproof camera out in the field. This camera is waterproof to 50 feet, crush-proof up to a whopping 220 pounds, dust-proof, shock-proof up to 7 feet, and freeze-proof down to 14-degrees Fahrenheit. Needless to say, once we discovered it could also shoot high-quality videos and photos, we had to get a better peek.
This camera works great for general photography and videography – both of them underwater as well as above, on dry land. There's an interesting Focus Stacking function that we'll be getting into deeper in our final review, and general focus is super-quick as well – for now we'll concentrate on the dunk.
What you're seeing here is a mix of two underwater dunking adventures. One is at home in the pool – the other is in swampy water with alligators in New Orleans.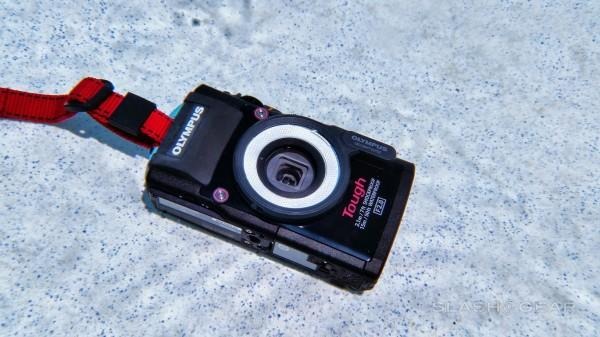 This camera works with 16-megapixels of power with a BSI CMOS Sensor inside, F2.0 and high speed lens setup, and is compatible with a number of waterproof lenses from Olympus if you'd like to adjust. Olympus also has a "floating strap" you might end up wanting to grab if you're prone to dropping your camera in the deep.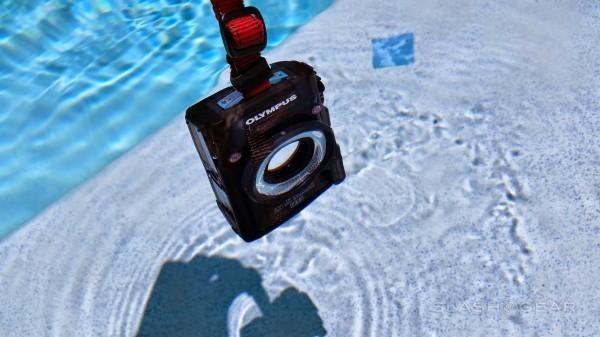 We'd like to thank Olympus for hosting SlashGear in New Orleans for the OM-D and Tough TG-3 event which took place earlier this month. The footage you're seeing here – shot by Vincent Nguyen – is part of a full review of the Olympus Tough TG-3 which will be coming soon – stay tuned!