Olympus Stylus Tough TG-850 IHS packs tilting LCD in rugged case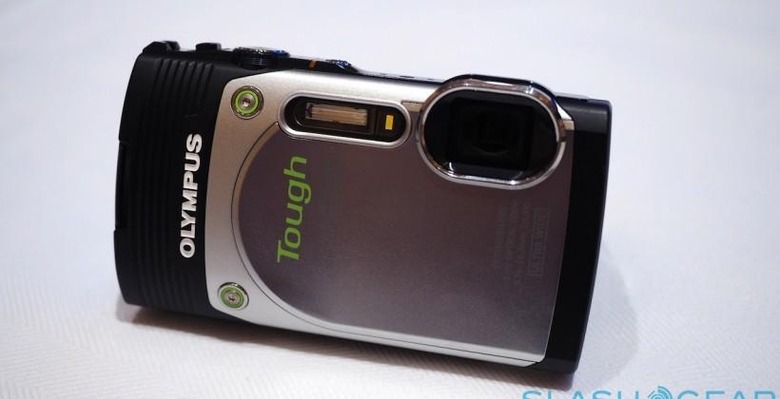 Olympus has added a new ruggedized camera to its Stylus Tough line-up, the TG-850, the first such model to offer a swiveling LCD. Packing a 16-megapixel BSI CMOS and a 21mm, 5x zoom – the widest, Olympus points out, in its class – the TG-850 can deal with dives down to 33 feet, as well as up to 220 pounds of crushing force, and cold temperatures of as much as -14 degrees Fahrenheit.
The tilting lens isn't just a gimmick, either. Olympus needed to do some special work to make it work while also keeping the ruggedized chassis, and the upshot is a camera you can take underwater shots with while keeping your face out of the water.
The panel itself is a 3-inch, 460k dot LCD, and there are physical controls for changing shooting mode to make it easier to navigate even if you're wearing gloves.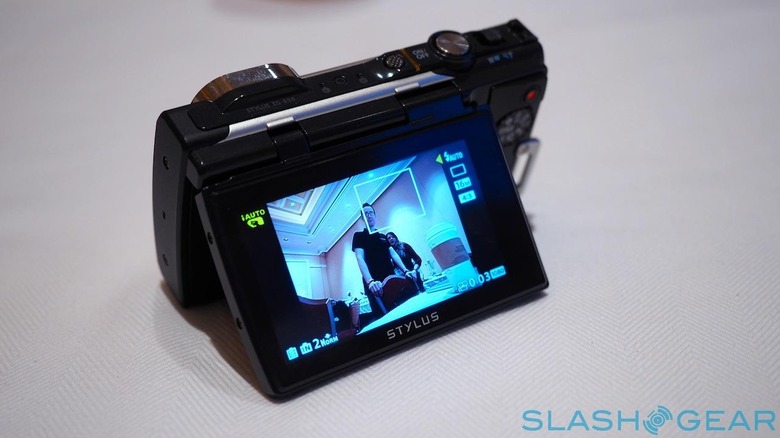 In addition to stills there's also Full HD 1080/60p video recording, and Olympus has added interval shooting as well, turning the TG-850 into a timelapse camera of sorts. Art Filters have been borrowed from the PEN and OMD series, too, for processing images in-camera.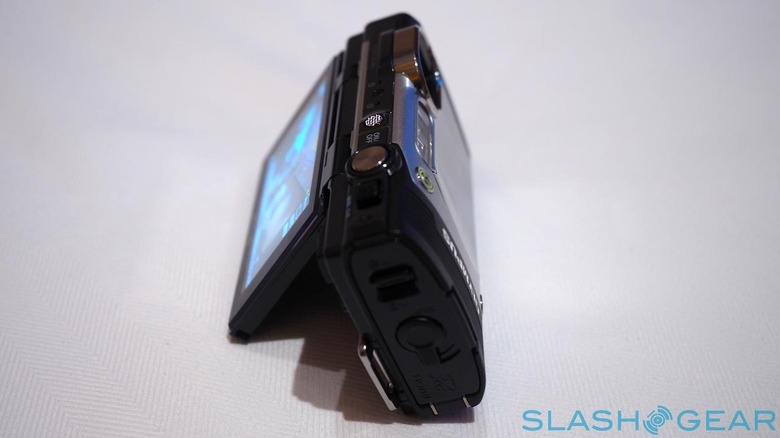 The result is a camera which can fit more in frame at any one time, and make the sort of ski-slope or beach selfies easy by flipping up the display so you can see it from in front.
The Olympus Stylus Tough TG-850 IHS is expected to go on sale in March 2014, in a choice of black, silver, or white. It'll be priced at $279.99.