Olympus Stylus TG-Tracker leak: 4K, waterproof, and June launch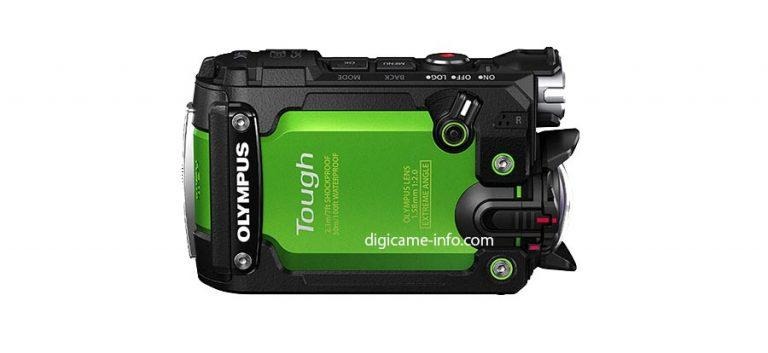 A new leak suggests Olympus' anticipated Stylus TG-Tracker action camera will be officially launched next month, and that it will offer 4K video recording, waterproof construction, and more. The spec details follow a leak of several images purporting to show the upcoming action cam, which avoids the typical minimalist stylings of competing models and instead packs a lot of visible features into a relatively small body.
According to Digi-came, a Japanese website with a good track record regarding camera leaks, the Olympus TG-Tracker action camera will feature 4K video recording, a vertical design rather than square or horizontal, and will be durable with dust-proof and waterproof construction (an IPX8 rating), as well as the ability to handle up to 100 kilograms of force without being crushed.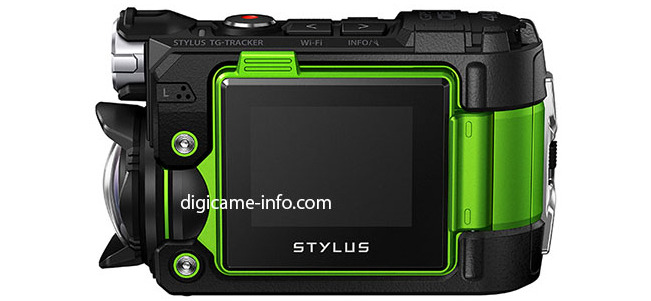 According to the leak, the TG-Tracker will also sport five sensors: orientation, acceleration, temperature, pressure, and GPS. The lens is said to be a 204-degree ultra-wide-angle offering with 7 groups of five aspherical lenses. The camera reportedly has a shooting range as close as 0.2m, and a 7.2MP back-illuminated CMOS sensor. Powering the camera is a TruePic VII for 4K image processor.
Users will reportedly be able to see their content in-camera via a 1.5-inch LCD; other features and functionality is said to include integrated lights with up to 60 lumen output, support for microSD, time-lapse recording, loop recording, 5-axis stabilization, and integrated WiFi.
If the leak is correct, we'll be hearing an official announcement by the end of June.
SOURCE: Digicame-info