Olympus Stylus 1s half a step up from its predecessor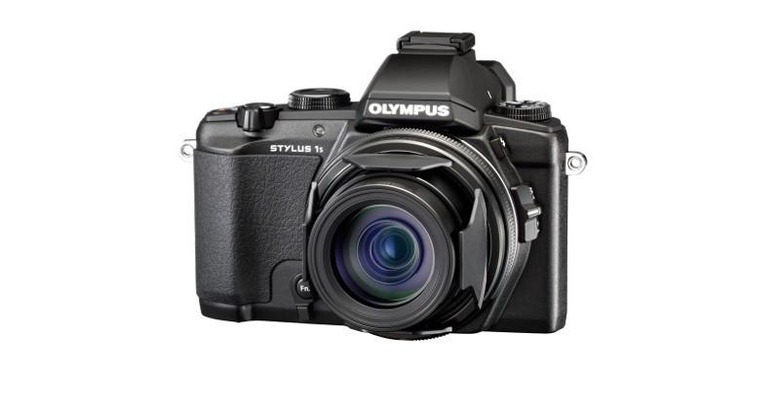 Sometimes, a product can be so successful that it makes more sense to slightly tweak its design and improve on it rather than putting out a completely new generation product. That might just have been the line of thinking that Olympus employed when it revealed the Olympus Stylus 1s. As you can tell by the name, it has its feet planted firmly in the compact yet capable Stylus 1 that was launched last year. Of course, it has a few tricks up its sleeve to make it worth your while.
The Stylus 1s bears many of the features of its predecessor. It has the same f2.8 constant aperture lens, for example, and even that same 1/1.7-inch 12 megapixel BSI CMOS sensor. The Hybrid Control Ring and the subdial make short wort of going through your favorite settings, all without taking your eye off your target. And while it might even look a lot like the Stylus 1, this new digital camera pushes things up a notch to leave the Stylus 1 squarely in the past.
For one, the Stylus 1s actually looks slightly different and feels even more so, with an enhanced premium feel to the grip as well as accentuating the blue line personality of that f2.8 i.ZUIKO digital lens. It also incorporates some new features like Small AF target, which lets you narrow down specific focus points. Or that Step Zoom function that has nine preset zoom positions. The 1.44-million dot Electronic View Finder (EVF) is also pretty interesting, with an integrated eye sensor that automatically switches from the LCD viewer to EVF whenever it detects that you're looking through the EVF.
The Stylus 1s is capable of a super macro shot of objects only 5 cm away. It can support an ultra wide-angle of 22.4 mm as well as a super telephoto capability of 510 mm. The camera, of course, comes with built-in Wi-Fi for easy pairing, control, and uploading to the Web.
The Olympus Stylus 1s will go on sale starting this month with a suggested price of $699.99. The camera will only come in black. Owners of the Stylus 1 need not feel too cheated, as some of the features, like Small AF Target, Time Lapse Move, and Easy Step Zoom, just to name a few, will also be coming to them via a firmware update.