Olympus SP-620UZ and SZ-12 superzooms revealed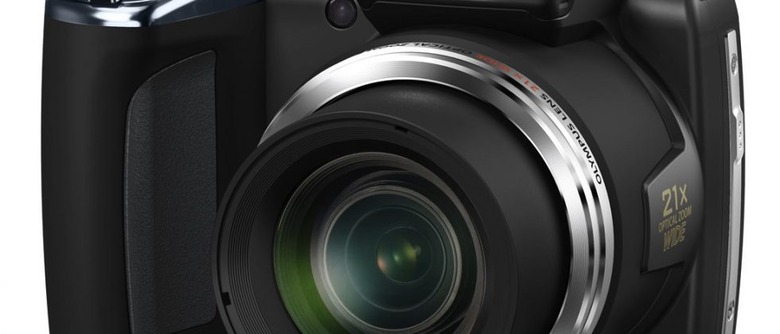 Olympus has launched a set of new super-zoom cameras, the SP-620UZ UltraZoom with a 21x lens and the SZ-12 with a 24x lens in a compact body. Fresh to CES 2012, the SP-620UZ has a 16-megapixels sensor and can create 3D shots by combining a pair of slightly-offset 2D images; the SZ-12, meanwhile, has a 14-megapixel sensor and dual image-stabilization along with 720p HD video recording.
The SP-620UZ can also shoot HD video, and has various preloaded Magic Art Filters for mangling shots before they make it to your computer. They're also found on the SZ-12, along with 7 fps continuous shooting. Both models have a 3-inch LCD display and Eye-Fi wireless memory card support.
The Olympus SP-620UZ will hit shelves this month, priced at $199.99, while the SZ-12 will go on sale in March, also at $199.99.