Olympus Image Share app adds remote Instagram-style effects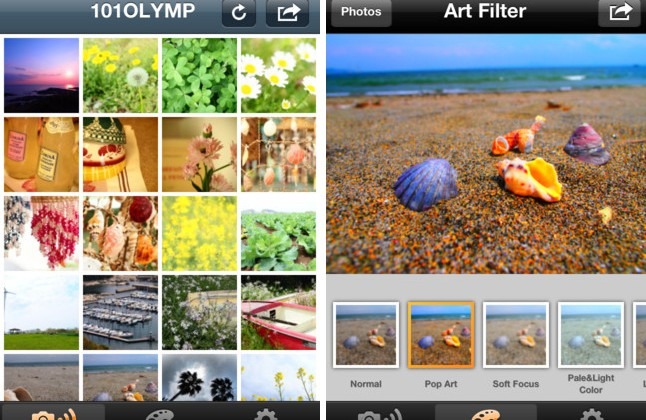 Olympus may have its metaphorical hands busy dealing with its new Sony venture, but that hasn't stopped the firm from pushing out an Instagram-style companion app for iPhone and iPad. Olympus Image Share hooks up the company's PEN micro four thirds cameras via a FlashAir memory card and sucks their shots to your phone or tablet, allowing for various filters and effects to be added before sharing them via Facebook and other social networking sites.
A single FlashAir-equipped camera can be simultaneously connected to more than one smartphone or tablet, allowing for easier sharing of images when you're actually shooting them, rather than having to share them out later on. Olympus has integrated one-time password support too, so that your friends won't necessarily always be able to access your shots.
Even if you don't have a FlashAir card, the app can import shots from the iOS device's gallery and apply filters to those instead. Unlike some camera remote apps we've seen, such as from Samsung, the Olympus software won't actually allow you to remotely control your camera and fire off images from a distance, unfortunately.
Olympus Image Share is a free download from the App Store [iTunes link]. Olympus says an Android version of the app is in the pipeline too.
[via The AppSide]