New Olympus Four-Thirds Digital SLR is around the corner, Evolt E-30 with 12.3 MP sensor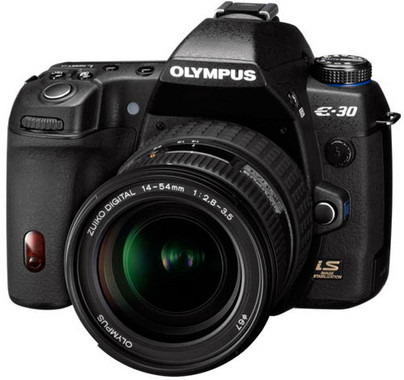 Olympus announced the development of a new Four-Thirds complaint Digital SLR back at Photokina, with an estimate launch date in the first quarter of 2009. The announcement has come early; folks at Cnet have jumped the gun with an officially launch of the New EVOLT but the article was later pulled. So there you have it, the unnamed prototype at Germany has an official title, a 12.3 megapixel Olympus midrange E-30 EVOLT to bridge the gap between the E-3 and E-520.
The new Evolt boasts a new 12.3 Live MOS sensor, slightly larger than its Four-Thirds rivalry, Panasonic G1 with 12.1 MP in pixel count. The E-30 shares a few functions like its higher end Evolt E-3 with 11 points AF system, 5fps continuous mode, ISO sensitivity of 100-3200 and Sensor-shift image stabilization. The new LCD has a swiveling type monitor for displaying captures and provides a larger 2.7-inch, more screen real estate in live view session. Viewfinder can cover up to 98% of the scene with 1.02x magnification; other features include Face Detection, Art Filters and a new multiple-exposure mode.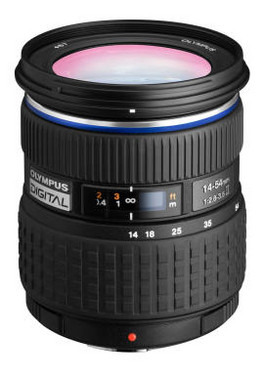 The announcement also revealed a 14-54mm f2.8-3.5 II with improved contrast and better performance Zuiko lens. The new Four-Thirds Digital SLR E-30 Evolt and new Zuiko lens will set you back for $1,299 and $599 respectively; both are slated to ship in January 2009.