Olympus E-P1 Micro Four Thirds Camera Leaks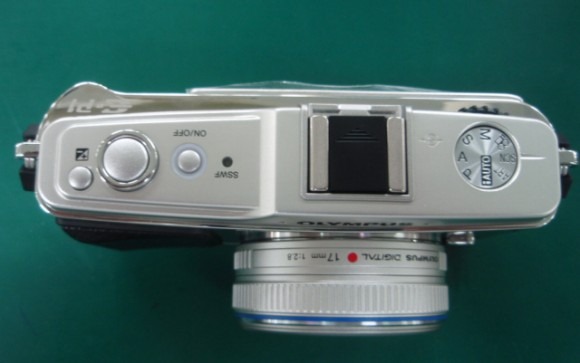 Olympus' E-P1 Micro Four Thirds camera has shown up in the wild, complete with a a 17mm f2.8 prime lens.  Details regarding the camera are scant – in fact these images are pretty much all we have to go on – but it's suggested that Olympus will release the E-P1 in July this year.
Size comparison diagram after the cut
The Micro Four Thirds system was created by Olympus and Panasonic, as a way to fit DSLR sensors into a smaller chassis.  Not all the cameras are going to be as retro as the E-P1, though; back at PMA we spent some time with the thoroughly modern Panasonic DMC-GH1.
Seeing as it's tricky to envisage exactly how large or how small the E-P1 is from a single photo, jdhodges.com put together a comparison shot.  Click on the image below for a full-size version.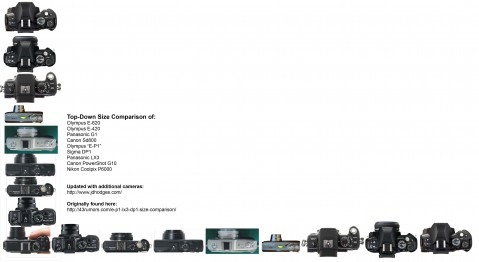 [via Gizmodo]