Olympus E-P1 Micro Four Thirds camera detailed early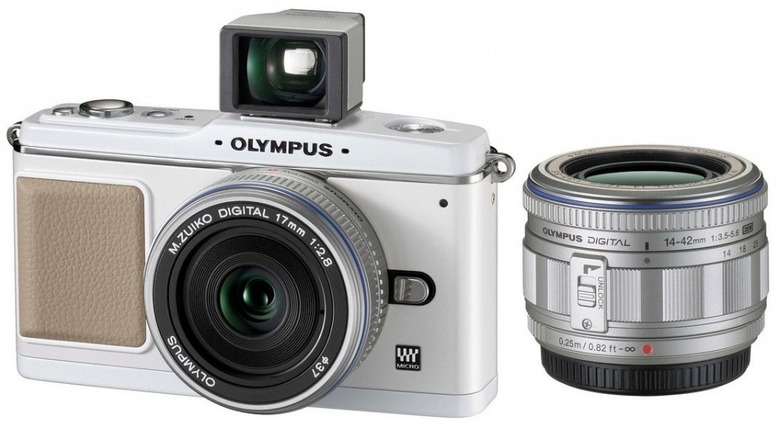 Olympus' E-P1 Micro Four Thirds digital camera is expected to make its official debut on Tuesday, but that doesn't mean we don't want to hear about the appealing snapper today if we can.  The E-P1 is, according to the latest spec-leak, expected to have a 13-megapixel sensor, 200-6400 ISO range and 60-1/4000 shutter speed, together with supporting 720p video recording.
According to the leak, the E-P1 will support up to 7 minutes of 720p recording or up to 14 minutes of 480p resolution recording.  Stills can be captured in RAW, JPEG or RAW + JPEG formats, and there's a Liveview LCD with electronic shake correction.
Eleven-area autofocus round out the leak.  It's expected to be priced at ¥90,000 ($917) for the kit, with a bundle including both 17mm and 14-42mm lenses coming in at ¥130,000 ($1,324).  Alternatively the 17mm lens is believed to be priced at ¥10,000 ($101) while the 14-42mm version is ¥35,000 ($356).
[via 43rumors]