OLPC XO Tablet now preloaded with Nook App for Kids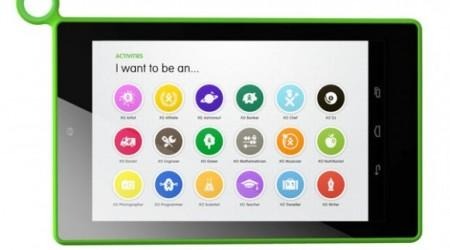 The One Laptop Per Child (OLPC) initiative has been operating for a number of years in an attempt to get every child in a developing nation their own laptop to help their education. Originally, the OLPC was exclusively delivering small notebook computers that were much like Netbooks of a few years ago. OLPC is now working with the XO Tablet and has announced that it has teamed up with Barnes & Noble.
The XO Tablet is now coming with the Barnes & Noble Nook App for Kids application preinstalled. The app provides a curated reading experience for young children and offers access to thousands of new and classic children's titles. The app is designed to make it easy for children to find their favorite stories and engage with the books by digitally turning pages.
The app also gives kids the ability to zoom in on text and zoom out on graphics. The tablet will also come preloaded with the full Nook for Android app that can be used in parent mode. That will allow parents to have access to more than 3 million books appropriate for them.
The XO Tablet was unveiled back in January of 2013 during CES. The tablet was offered at select Walmart stores and via Walmart.com when it launched. One of the hallmark features of the tablet was it's "I want to be" allowing kids to pick what they want to be when they grow up allowing them to see details about each profession out of the 18 available options.
SOURCE: Barnes & Noble