OLPC XO-1.5 HS physical keyboard gets video tested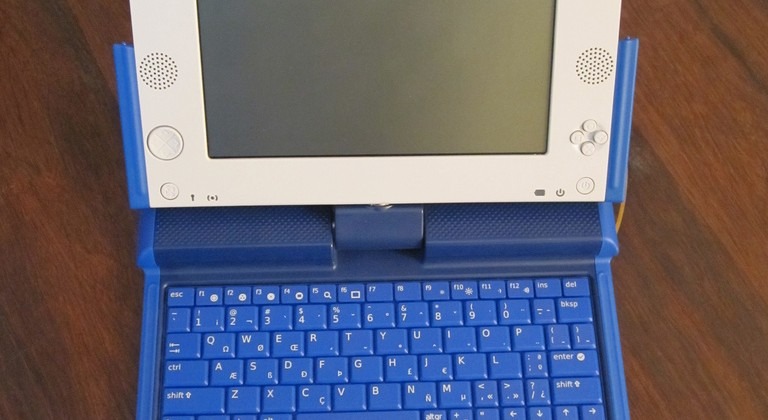 We're still waiting to see what the OLPC team make of the Marvell Moby tablet reference platform, but until then we'll make do with the promise of dramatically improved text entry abilities on the current model.  The OLPC XO-1.5 HS (where the "HS" stands for "High School") throws out the membrane keyboard and replaces it with a proper 'board, after the Uruguay government decided they wanted to roll out the netbook to their older students.
Christoph Derndorger from OLPC News managed to grab some hands-on time with the XO-1.5 HS while he was in Asución, and the feedback is good.  Typing is far easier than with the membrane 'board, though OLPC has used a physical keyboard with an unusual arrow key layout; rather than the traditional T-formation, they're all lined up in a single row.
Video demo after the cut
Still, if you can find a similarly-sized keyboard with a layout you prefer, replacing the XO-1.5 HS' keys is a lot easier than before.  The OLPC team reckon you can swap it out in two minutes, since it's now held in by just a couple of screws.
[via ARMDevices]