OLPC XO-1.5 Approved By FCC, Releasing Soon?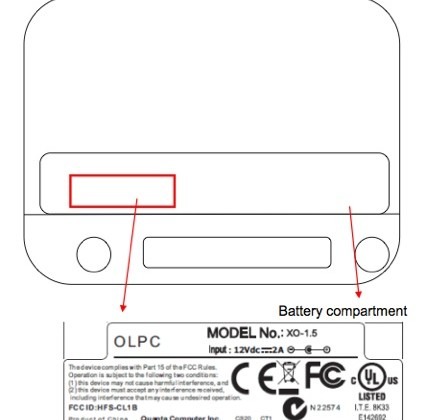 The OLPS XO-1.5 was previously announced in 2009, and was believed to come in January 2010.  It hasn't been released yet, but has just reportedly received approval from the FCC, always a milestone to watch for.
The FCC filings contain label pictures of the device, as well as a test report that reveals 802.11 b/g Wi-Fi support.  Further details have not been shown, but it has been previously noted to be equipped with a VIA C7-M processor running at double the speed as the XO-1, 1 GB of RAM, 4 GB of storage, and an upgraded Via chipset to feature a 3D graphics engine and HD video decoding.
Availability of the XO-15 has been kept mum, but the FCC filing is a marker that the device is soon to be released.