OLPC XO-3 pencilled in for $100 2012 launch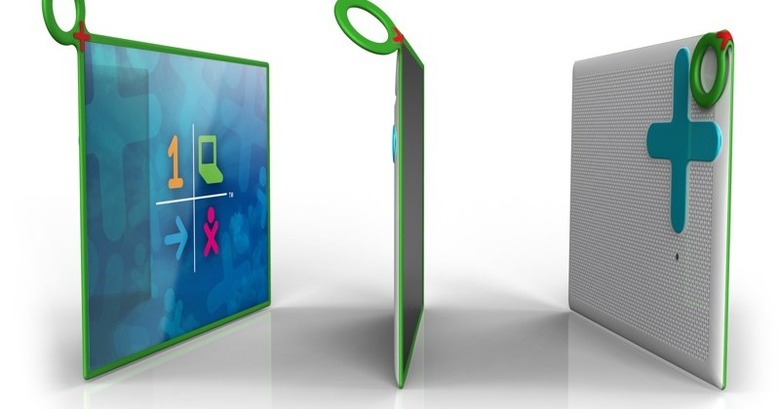 After announcing last month that the OLPC XO-2 concept had been abandoned in favor of a more straightforward slate-style XO-3 device, the One Laptop Per Child project have now released renders of what that tablet might look like.  The work of Yves Behar, the design has an 8.5 x 11 inch touchscreen, would use inductive charging, be waterproof and cost around $100.  It's also expected to combine a Pixel Qi indoor/outdoor display with plastic screen components from Plastic Logic.
Some of OLPC's aims are less believable than others; the XO-3 is tipped to use less than a watt of power and have – according to Forbes – an 8GHz processor, despite being half as thick as an iPhone.  A camera on the back and an integrated carrying loop round out the design.  OLPC head Nicholas Negroponte has said that the company may not actually end up building the XO-3 themselves; instead they're hoping to pressure the market into developing low-cost educational PCs.
Unfortunately, even if OLPC do produce it, there's some time to wait before you can buy an XO-3; the tablet isn't expected to reach the market until 2012.  In the meantime, as we heard before, there's an XO-1.5 coming in January 2010 which will use the same design as the XO-1 but have a VIA processor running at twice the speed of the existing model, and four times the RAM and flash storage.  It will be priced at $200, and followed by the XO-1.75 in early 2011 which will cost $150, have a touchscreen and add rubber bumpers to the XO-1 design.  It will use a Marvell ARM-based processor and go on sale alongside the XO-1.5.
[Thanks Barry!]