OLED smart glasses display firm denies Apple invested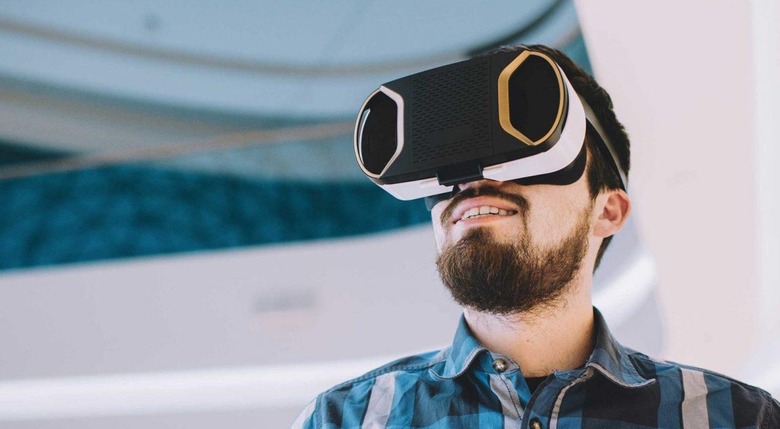 Apple did not invest in an OLED specialist making microdisplays for wearables, the company has said, despite reports suggesting the Cupertino firm might be shoring up its smart glasses supply chain. Emagin makes OLED microdisplays with particularly high resolution and which, though little use to the naked eye, when combined with magnifying optics could be ideal for wearable displays.
Indeed, the company already provides military contractors with such screens, and is exploring commercial implementations in segments like virtual reality headsets. One of its latest products has 2048 x 2048 resolution – or 2k by 2k – and 500 nits of brightness, despite being small enough to fit into a wearable headset.
All that said, it didn't come as a great surprise when, over the weekend, a report claimed Apple was among a group of new investors in Emagin. The suggestion – which included not only Apple but LG Display, Valve, and others – was based on an SEC filing by the company in late January 2018, in which the firms were listed as "specified investors" in its recent fundraising. Now, though, Emagin says that was all "misconstrued."
"As of today, to the Company's knowledge, none of these consumer electronics companies have taken part in the offering," it said in an announcement today. Indeed, it blamed the initial reporting – which helped send Emagin's share price up more than 40-percent – on a misinterpretation of what the original S-1 form claimed.
According to Jeffrey Lucas, chief financial officer at the microdisplay company, the mention of Apple as a "specified investor" was not, in fact, intended to suggest that Apple was a specified investor. Instead, Lucas told Bloomberg, the company had listed Apple, LG Display, Valve, and others in its SEC submission "because it has had discussions with them at industry events." Were they of a mind to invest "EMagin would have given them different pricing," it's reported.
"On the commercial front," Emagin wrote in its January 23, 2018 filing, "we entered into strategic agreements with multiple Tier One consumer product companies for the design and development of microdisplays for consumer head mounted devices and, together with these companies, negotiated with mass production manufacturers for higher volume production capabilities." That apparently includes at least one Tier One company wanting to use the 2k x 2k display.
It's unclear at this point whether Apple and the other companies mentioned are in fact Emagin customers rather than investors. Apple is widely believed to be working on a set of smart glasses that it plans to release in 2019 or 2020. The wearable would wirelessly connecting to a nearby iPhone, and project information including notifications and more into the user's eye-line.