Emagin OLED microdisplay tech receives investment from Apple, LG, Valve [Update]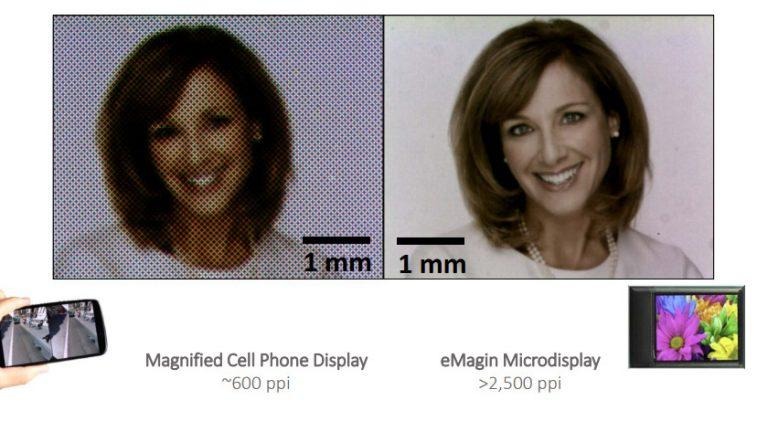 While not a household name in the OLED sector, the company Emagin seems to have gotten the attention of several tech giants with VR and AR plans in the works. Emagin produces OLED microdisplays that have been used in the military, medical, and industrial fields, but they've begun targeting their technology at the growing market for consumer headsets. According to new SEC documents, Emagin is now getting investments from the likes of Apple, LG, and Valve.
Emagin's top OLED microdisplay offers a resolution of 2,048 x 2,048, and promises a fill factor of roughly 70%. The company says that pairing this tech with consumer VR headsets would offer a significantly increased image quality, as well as nearly eliminate the annoying "screen door effect" that plagues current generation VR.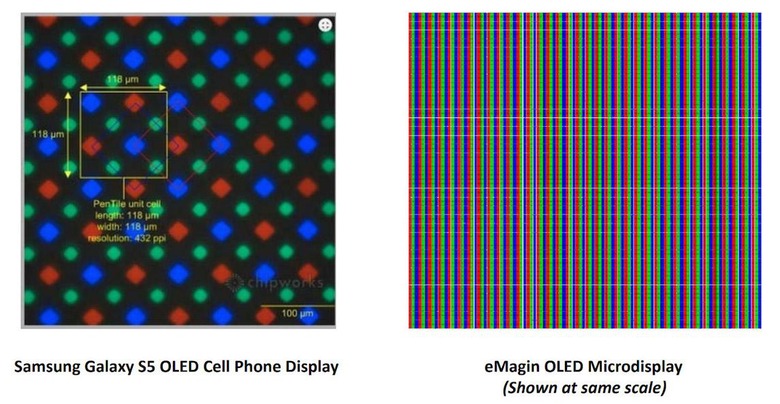 With these specs in mind, it's easy to understand why VR headset makers would be interested in Emagin's technology. According to the SEC documents filed in January, Emagin made a $10 million new stock issuance to "specified investors" that specifically includes Apple, LG, and Valve, among others. The SEC filing also includes the following statement from the OLED microdisplay maker:
"We entered into strategic agreements with multiple Tier One consumer product companies for the design and development of microdisplays for consumer head mounted devices and, together with these companies, negotiated with mass production manufacturers for higher volume production capabilities."
This seems to make it clear that these newly invested parties are highly interested in Emagin's ability to produce in volume. As Road to VR puts it, Apple, LG, Valve, and others are likely to have "formed something of a coalition to create sufficient demand to help Emagin achieve large enough initial volume for mass production at reasonable prices."
Update: Emagin has released a statement saying that its S-1 filing was "misconstrued" and that Apple and the other companies did not, in fact, invest.
SOURCE Road to VR