OLED keyboard and keypad can display programable icons and images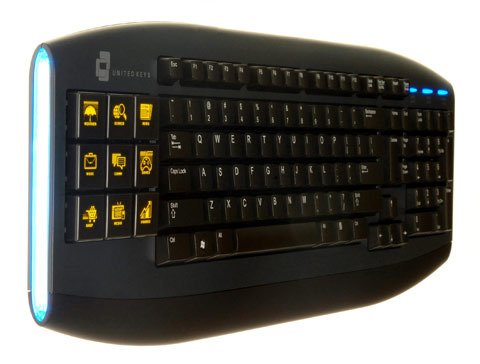 Everyone loves Tivo, probably with the exception of their latest ad attempt on pause live TV. But you know one feature that I hate the most on my Tivo S3, and probably the reason contributes to the high material fabrication cost yet completely useless, is the OLED panel display. The texts are unreadable from a short distance and I highly doubt that few lines of text strokes shave a penny off my electric bill. Rant off; my point is not all OLED gimmicked devices are useful except the cost, just like this $460 OLED keyboard and keypad set from United Keys.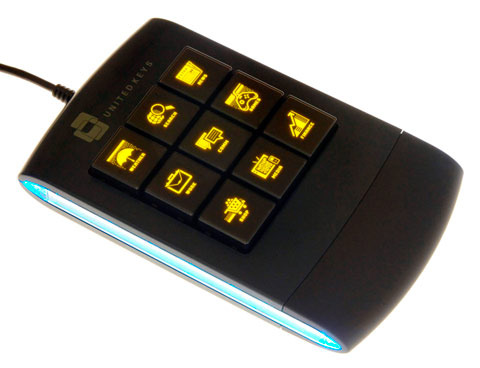 The foxconn manufactured-OLED set is said to emphasis on simplifying usability and enable traditional input devices. Common tasks that usually consume more than a few key strokes, can be simplified via programmable apps into graphic display keys; tasks are simplified and illustrated with images or icons, well illuminated without the need of auxiliary power supply thanks to the low power consumption OLED technology.
Instead of traditional mouse navigation or hot-keys for the nerds; for $260 (keyboard) and $199 (keypad), you could have one of the kind OLED programmable display keys that glow in the dark without the need of mercury.