TiVo rolls out paused TV targeted ads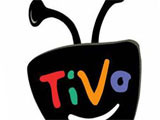 TiVo rolled out a rather interesting aspect to their advertising plan today. In fact, it involves including ads on the Pause Menu. Yes, now even when your show is paused, you will still be bombarded with advertising.
This new advertising will allow people to buy text spots that will be displayed whenever a user pauses live TV or a timeshifted program. The ads are set up to show up during particular shows or when a show possesses a particular keyword in its description.
TiVo says they had to do this, since everyone is fast forwarding through standard commercials these days. I guess they had to get those ads seen somehow. TiVo isn't exactly jumping head first into this pause commercial stuff though. In fact, it is only being rolled out on the Series 2 TiVo boxes for now. There's no word on when they'll be implemented on the newer Series 3 models.