OK Google now works with WhatsApp, Viber, and WeChat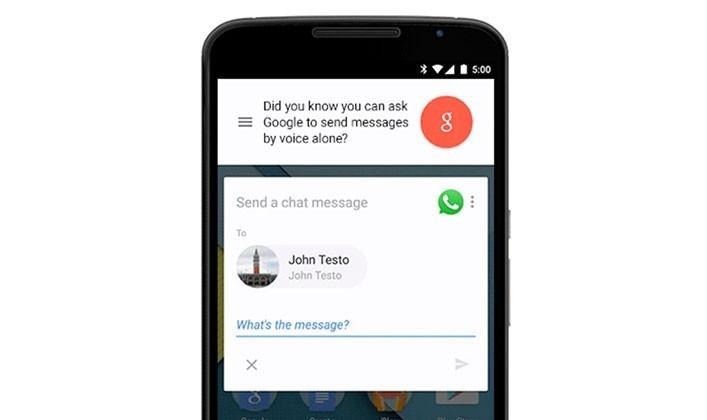 Google has updated their Android-based voice-command system to include a number of messaging services like WhatsApp and Viber. This update comes to the base version of the Google Now Launcher, available in the Google Play app store to most devices released within the last couple of years. This update, which only requires that you have the newest version of all apps involved, allows users to quickly send messages through a variety of free apps by saying "OK Google, send a WhatsApp message to Alice."
In addition to this update, the Google Now launcher allows users to send emails, text messages, and Hangouts messages via the "OK Google" voice command. Below you'll see how this functionality works via an animated gif made by Google this week.

The services that work with this update include the following: WhatsApp, Viber, WeChat, Telegram, and NextPlus. You can request your Android device to send a message starting with the following command: "Ok Google, send an X message to Y: here's where the message goes."
X represents the service you wish to use, which is one of the services in the following list.
Newly enabled with Google Now launcher via voice search command:
• WhatsApp
• Viber
• WeChat
• Telegram
• NextPlus
Y represents a contact from your contacts list. You'll need this person to be in your contacts list on your device as well as associated in your messaging app under the same name.
This service is launching in English all around the world. Google suggests that they'll be adding more apps and languages in the near future. For now, courage. Head to the timeline below for additional updates to the WhatsApp universe.