Official Droid Bionic Pics Leaked By Amazon With Docking Accessories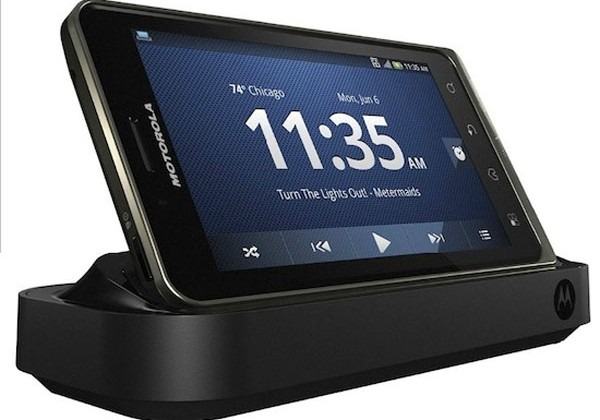 We may receive a commission on purchases made from links.
The Droid Bionic will be making its way to Verizon at some point and it should be one of the more powerful smartphones on the carrier. We talked this week about the landing page that was making rounds online showing what was supposed to be photos and a price on the smartphone. That product page turned out to be fake. Today we see some new pics of the Droid Bionic hit Amazon.
The product pages for a couple official accessories have landed on Amazon and the Bionic is relaxing in the two docks in the shots. The smartphone looks cool and we have a few details on the phone itself already. Notably the smartphone will pack a 4.3-inch screen, dual-core 1GHz processor and will run on the Verizon LTE network. The new docking stations look pretty cool too and more than a few folks will be looking for the smartphone and an accessory or two.
One of the accessories is a standard landscape mode desktop dock. It packs in a 3.5mm audio output, three USB ports, and a HDMI output. That will allow you to shoot the music out to a stereo or speaker set and funnel video to your computer screen or TV. The other dock is the Vehicle Navigation Dock that sticks to your windshield with a suction cup. Both accessories have ESP tech that turns to a custom home screen showing only the apps you want to see for each environment when you dock them. Pricing and availability isn't offered on either dock.
[via Android Community]