Office 365 to work with eSignature soon as Microsoft pens DocuSign deal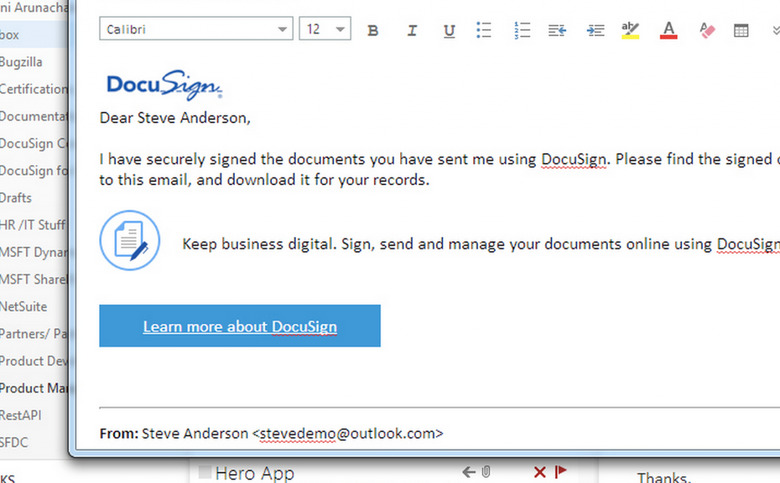 This week the folks at Microsoft responsible for keeping Office at the head of every office's mind have made clear their intent to move forward with signatures. In this case, this means that they've signed a deal with DocuSign so that their reputable electronic signature authorization – eSignature – will work with Office 365.
The deal here will allow Office 365 users to accept digital signatures for a variety of use-case scenarios. This update has been spoken of by vice president of Marketing for Microsoft Office, John Case, this morning.
"Leading partners like DocuSign are building apps on the Office platform to help our customers get more value directly from their most highly used applications.

This partnership with DocuSign helps our customers keep transactions digital and manage eSignatures seamlessly from within Office 365, where they already communicate, collaborate and create." – John Case for Microsoft Office
Integration with Outlook, Word, SharePoint Online, and SharePoint Server 2013 will be included in this change-over to DocuSign inclusion. This will include the availability of DocySign Apps for all users from their administration consoles for Office 365 and SharePoint.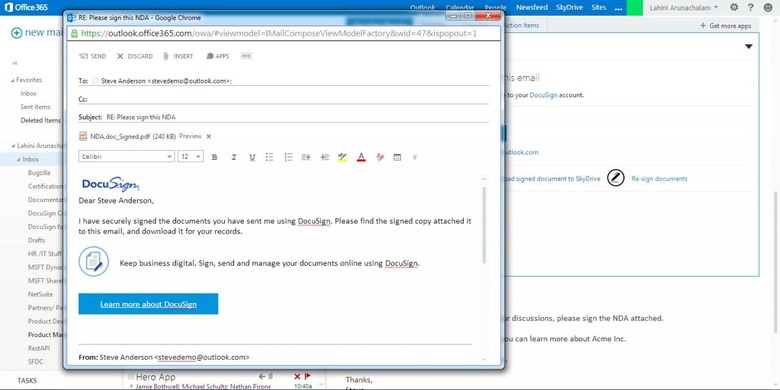 It also includes Office Store availability as well as Secured storage. With Secured storage, "DocuSigned" documents have instant automatic storage in Microsoft OneDrive for Business. This update will also add Single sign-on with the Windows Azure Active Directory for Office 365 credentials.
These abilities will be demonstrated by Microsoft at the SharePoint 2014 conference March 3-6 and the DocuSign MOMENTUM event March 4-6, so we'll likely see integration sooner than later!