Office 365 opens 3rd-party add-ons for Uber in your Outlook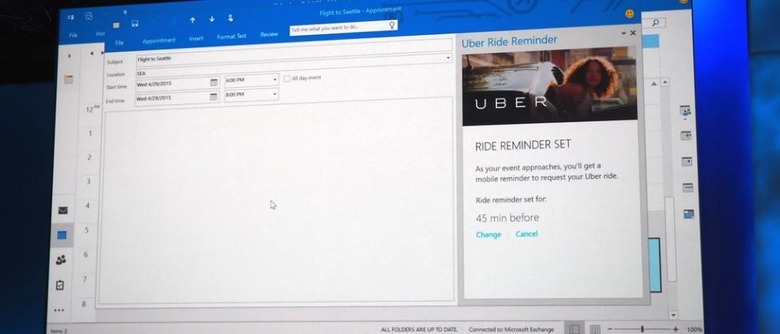 Microsoft has already been been pushing Office 365 cross-platform, but now it's opening up to third-party services, with names like Uber and LinkedIn already onboard. Demonstrated on-stage at the BUILD 2015 keynote, the functionality will allow companies who offer stock images to have them show up in the sidebar on PowerPoint, for instance, or allow Outlook to help not only schedule an Uber journey, but tell the service where you're going to.
So, Outlook automatically pings out a reminder to book an Uber when you need to leave in time to make your next scheduled appointment.
That booking is automatically linked through to your smartphone, and Outlook pre-populates the destination based on the details on your calendar.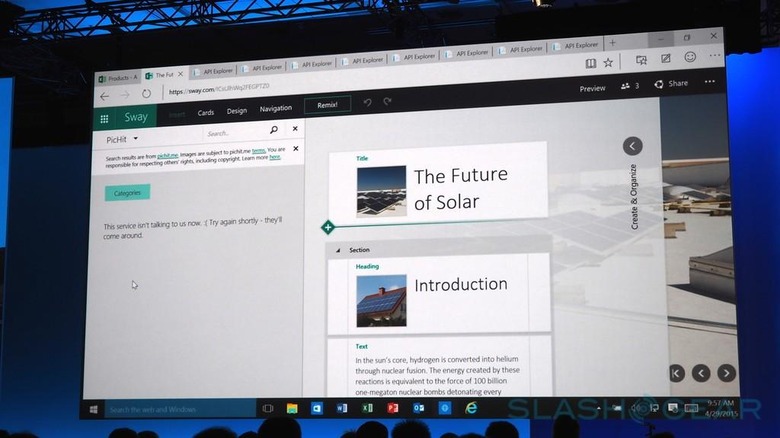 While that's certainly useful for those who have given up on cabs, it's not the end of the openness. LinkedIn, for instance, will be able to pull in contact details from the professional network site, while Salesforce will do similar for business information.
It's part of a more platform-agnostic approach to computing, centered on the cloud not software locked to a specific OS. Earlier today, Microsoft announced new coding tools for Mac and Ubuntu users, for instance.