ODG AR smart glasses hands-on: Snapdragon 835 gets real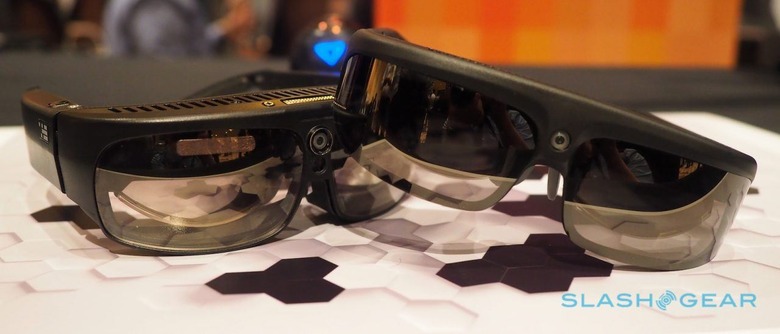 The first Snapdragon 835 device isn't a phone, and it isn't a tablet: it's a set of augmented reality glasses. Two sets of glasses, to be precise, the handiwork of ODG – or Osterhout Design Group – flush with a recent $58m cash injection from 21st Century Fox who have been pushing augmented reality and smart glasses for a decade now. While you might associate Snapdragon with phones, there are plenty of good reasons you might want the new 835 in a computer for your face.
In fact, Qualcomm designed the chip with head-mounted wearables in mind. The first evidence of that on the market – or at least the most affordable – is likely to be self-contained virtual reality goggles, which don't require a tethered computer. However, ODG is pushing that out to full-blown AR.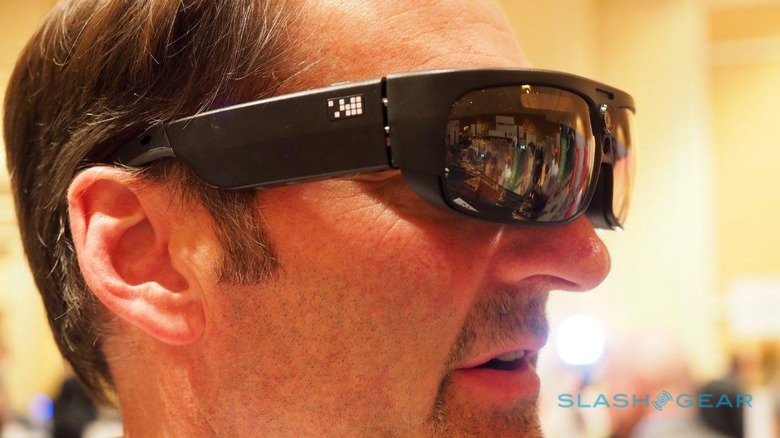 For the developers, serious early-adopters, and enterprise, there's the R9. They're ODG's ninth-generation wearable, complete with twin 1080p Full HD transparent displays – one for each eye – and a 50-degree field of view (FOV). They look like oversized sunglasses, and while the company has prescription inserts I was able to wear them over my regular glasses.
ODG's demo is an virtual globe, complete with the International Space Station orbiting. It's geo-locked, so that as you move away from it as it floats in mid-air in front of you, it gets smaller; move closer, and it gets larger. You can walk around it and see it from all angles; crouch underneath and see the underside of the animation.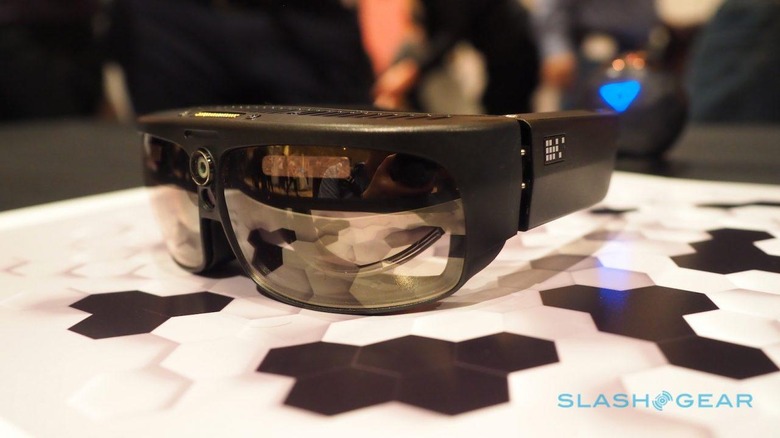 To lock it in space, ODG is using inside-out positioning. The camera on the front, and six degree-of-freedom sensors track your movement and compare it to features in the space around you, figuring out whereabouts you are in real space. It works surprisingly well, and doesn't demand the lighthouse positioning blocks that something like HTC Vive does.
ODG says the R9 has the same power as a laptop or tablet, and though it only has a sub-2k mAh battery the runtimes are comparable – or greater than – a smartphone. That's because the displays are very frugal compared to a smartphone's screen; in fact, the most power-hungry component in the R9 is the Snapdragon 835. If you're using full-blown AR, you can expect around two hours of use. However, it'll run for 4-5 hours playing a movie, or give you a full day of browsing and casual use.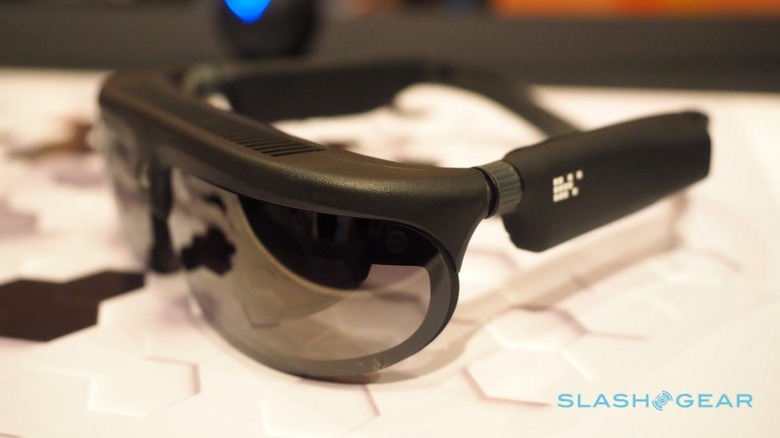 For consumers, though, it's the ODG R8 that will be of greater interest. It's considerably lighter, though scales the display resolution down to a pair of 720p HD panels. Still, in the video I watched the individual pixels couldn't be made out, and the video was still bright enough to see despite the fairly strong show-hall lighting. ODG uses an ambient light sensor to adjust it accordingly.
It's the R8 which has caught the eye of China Mobile, though in its current form it has WiFi and Bluetooth though no cellular radio. ODG wouldn't tell me whether China Mobile will be requesting a 4G-enabled version, though says an announcement on exact hardware plans is coming up soon. Priced in the same ballpark as a flagship phone, it also has flagship phone software: Android 7.0 Nougat, in fact, with support for just about any Android app you can imagine. So, if you've always wanted to play Pokemon GO in actual augmented reality, now is your chance.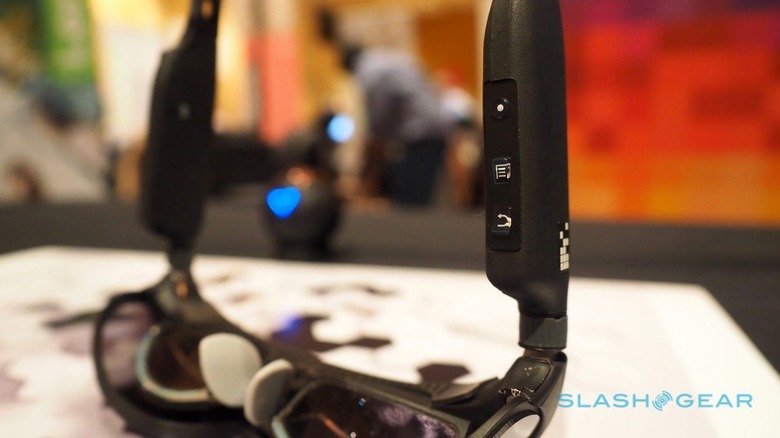 NOW READ: What you need to know about Snapdragon 835
You'll need fairly deep pockets still, but we're finally getting to a point where there's no huge compromise involved with smart glasses like these. I've tried on plenty of sets of glasses promising the world in augmented reality, and generally the real-world experience is underwhelming either in resolution, battery life, or processing power. ODG's system isn't perfect yet, but it's something I could finally imagine carrying in my bag.
That's if I had the budget for it. The ODG R9 glasses will be $1,800 – not exactly small change, but within reason for the developer and enterprise audience the company has in mind. As for the R8 glasses, final pricing hasn't been announced, but they're going to be under $1,000 and, when I pressed, comparable to a high-end smartphone. Both will ship later in 2017.