OCZ's Vertex SSDs to feature Indilink controller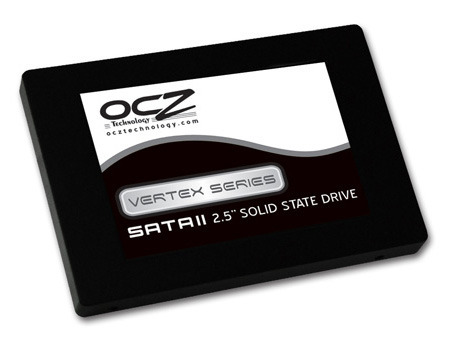 With recent bad press taunting the much-trouble Jmicron's JMF602 series controllers that's been reported with drive stuttering, pausing and lagging issues, OCZ has opted to release the new line of Vertex solid state storage, previously announced here, with the Korea-based Indilink Barefoot controller.
The Indilink's 90nm controller when pairing with SLC NAND flash device, is capable of writing data up to170MB/s and 230 MB/s in reading department, and manages to maintain 160MB/s and 200 MB/s in write and read tasks, respectively, with MLC devices. The 4-channel controller likes the Jmicron, is another popular choice among the flash vendors due to its compatibility with numerous NAND chips from Intel, Micron, Samsung, Hynix and Toshiba.
The new OCZ Vertex lineup will be available in the range of 30GB, 60GB, 120GB and 250GB capacities from this week, with suggested retail of $129, $249, $469 and $869, respectively. The lower two models will feature a 32MB cache, while the larger siblings are granted with twice as much at 64MB.