OCZ Vertex 4 SSD Delivers 535MB/s With New Controller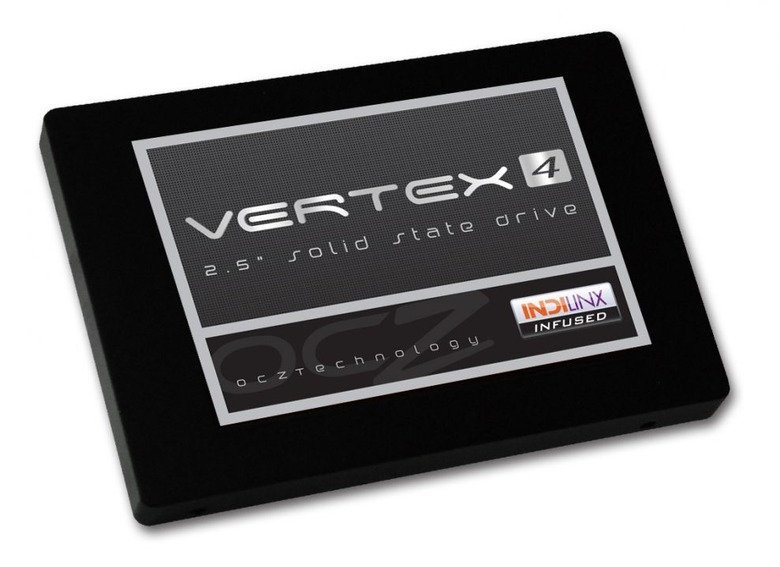 OCZ has outed its latest performance solid-state drive, the OCZ Vertex 4 SATA III SSD Series, packing a new Indilinx Everest 2 controller for the fastest data crunching in the industry. Available in sizes from 128GB to 512GB, the Vertex 4 promises sequential bandwidth of up to 535 MB/s, with 0.04ms read latency and 0.02ms write latency. Drive longevity is also said to be much improved, beyond even erase cycle specifications.
In fact, compared to the Vertex 3 that came before it, the new drives should outperform them by up to 400-percent. Maximum random performance is up to 120,000 IOPS; when used with hard to manage incompressible data, the Vertex 4 can manage up to 95,000 4K random read IOPS and 85,000 random write IOPS.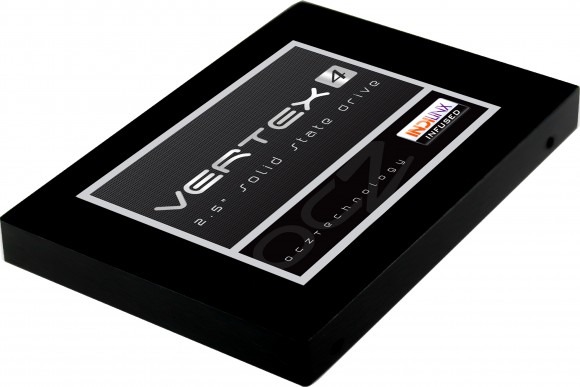 The Indilinx Everest 2 controller itself has a dual-core 400MHz clock and includes an onboard error correction code (ECC) engine, supports dynamic wear-leveling and auto encryption, and features Indilinx's Ndurance 2.0 NAND flash management tech. OCZ is so confident about longevity, in fact, that it's including a 5-year warranty.
Unfortunately there's no sign of pricing for the new Vertex 4, and we're not expecting this speed demon to come cheap.