OCZ Lightfoot SSD packs Thunderbolt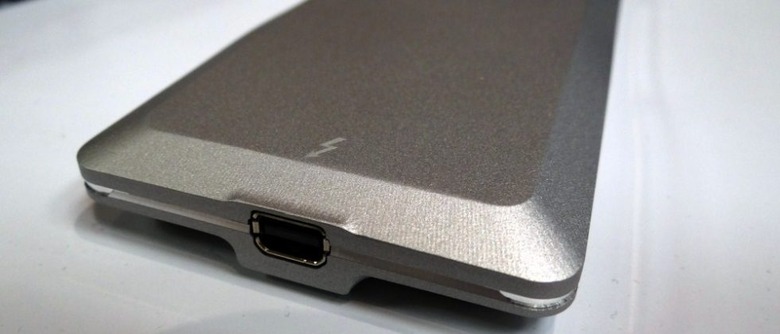 OCZ has jumped on the Thunderbolt bandwagon with its latest external SSD, the OCZ Lightfoot, a compact drive offering up to 1TB of high-speed storage. Previewed ahead of CES this week, the Lightfoot is the successor to OCZ's Enyo USB 3.0 SSD, boosting transfer rates to up to 750 MB/s according to the company.
Capacities are expected to range in size from 128GB, through 256GB and 512GB, topping out at a full terabyte for those with high speed expectations and bulging wallets. According to OCZ, Thunderbolt's low latency and accurate time synchronization make for a drive that can be used for pro-level A/V editing, working with source files saved directly on the external storage.
From our time with the LaCie Little Big Disk SSD we know that's a realistic prospect, but the Lightfoot has the benefit of being more pocket-sized and suited for mobile users. No word on how much it will cost when it launches, but OCZ expects it to go on sale later this year.

[via PC Perspective]