Oculus Rift gets HTC Vive's greatest VR art app - Tilt Brush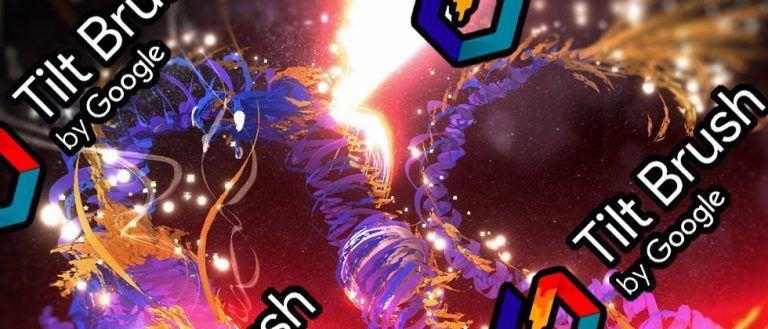 Google released their virtual reality art app for Oculus Rift this week after months of exclusivity on HTC Vive. This app allows the user to paint in 3D space, using a variety of brushes and different sorts of "paint." The user is allowed to paint with paint, and the user is allowed to paint with light. Inks and drippings can move, and objects created sit in space while the artist transforms their universe.
Tilt Brush is a three-dimensional painting app for virtual reality. It was originally released for the HTC Vive with SteamVR, and here in February of 2017 it's been released for Oculus Rift. Users will need to have Oculus Touch controllers to make this painting app a reality.
This app supports a Standing player mode as well as an (experimental) roomscale mode. Tracking modes include a front-facing mode as well as an (experimental) 360-degree mode. Users will need to download a full 375.36 MB of data file to make this app work. While the app has expanded beyond the abilities shown in the video below, the video is inspiring – behold the possibilities.
"We redesigned interactions to take advantage of the Oculus Touch controllers," said Tilt Brush product manager Elizabeth Morant. "For example, you can easily highlight which button you're touching on the controller and get an indication of what it does just by resting your finger on it. This makes it easy to see exactly what button you're about to press while using Tilt Brush."
Oculus Rift users can access Tilt Brush in the Oculus store now. This app is free, and using it is free. Saving images in the app is free, as is saving videos recorded in the app. It's all free, and won't likely become costly at any point in the near future.