Oculus Rift DK2 vs PS4 Project Morpheus: two aims, one vision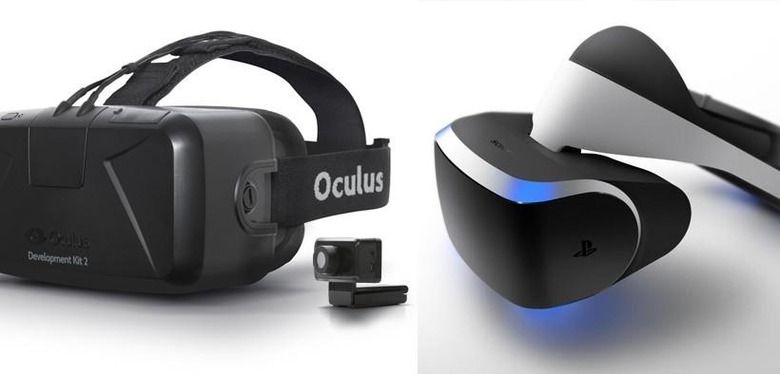 Two pieces of virtual reality equipment are now supposedly at war – the Oculus Rift DK2 (dev-kit version 2) and Sony's PlayStation 4-aimed Project Morpheus. Both machines are meant to dive into the virtual reality universe, and both are aimed at gaming first and foremost. But they aren't going to war with one another.
Today's reveal of full details on Oculus Rift DK2 showed the machine to continue the use of simple black casings and the Oculus branding, coming up as a real boxy presentation – certainly still in the "this is a test unit" phase. Meanwhile Project Morpheus is already attempting to fit in with the PlayStation 4 and DualShock 4 industrial design – curves and swoops and all.
What you're seeing first here is the presentation video for the Oculus Rift DK2 unit. This shows the advancements made with this unit over the previous first-gen developer unit that's been in testing since well over a year ago. Now we're getting far, far closer to a consumer version of the device.
The original developer kit used 720p panels, while DK2 works with 1080p. This unit works with Low Persistence and low to no blur while the original had Full Persistence and lots of blur. You may well get a bit less motion-sick with this version.
Both the largest and simplest difference between Oculus and Sony's unit is their aim. Oculus is aimed at PC gaming and computing, while Project Morpheus is made for the PlayStation 4. They will not compete directly – instead they'll support their respective environments with their own type of VR.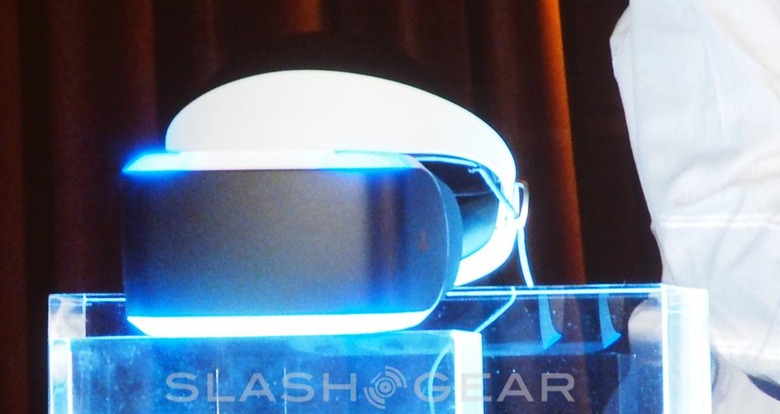 In the Project Morpheus detail gush brought about over the past 12 hours, we're seeing how this unit will be tethered to a cord, just like Oculus, and that it'll work with 1080p Full HD, just like Oculus. Unlike Oculus, Project Morpheus will work with full 360-degree tracking and "3D audio" as well.
Of course just like Oculus Rift DK2, Project Morpheus is still prototype. We'll see a VR headset from Sony in the future, but it won't necessarily look just like what we're seeing here. Sony is also working with NASA on the project, mind you.
We'll be catching more eyes-on and hands-on action with both units as soon as possible. Stick with SlashGear at GDC 2014 through our GDC tag portal, and watch the virtual reality landscape for more action sooner than later!