Oculus Rift DK2 dev-kit v.2 revealed: 1080p and more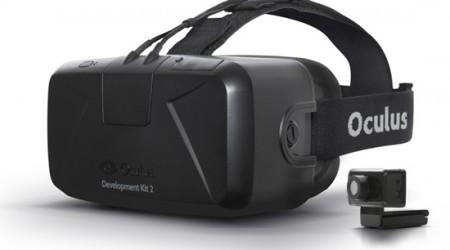 Oculus has revealed its second generation Rift VR developer headset, DK2, set to launch in July complete with a new camera peripheral which adds greater body tracking. The updated version, which goes up for preorder today, builds on the Crystal Cove prototype that Oculus showed off back at CES 2014 in January, streamlining the design, increasing resolution, and adding player depth-tracking.
That depth tracking uses a new, external camera which sits in front of the wearer and tracks multiple infrared LEDs that are integrated into DK2. That means player head movement – like looking over obstacles – can be tracked, though Oculus' system only works if the camera can see the front-facing LEDs. Sony's Project Morpheus VR headset, announced yesterday, has 360-degree tracking.
It's the graphics that developers should notice the most difference with, however. Where the original developer kit used 720p panels, the new version gets Crystal Cove's 1080p resolution.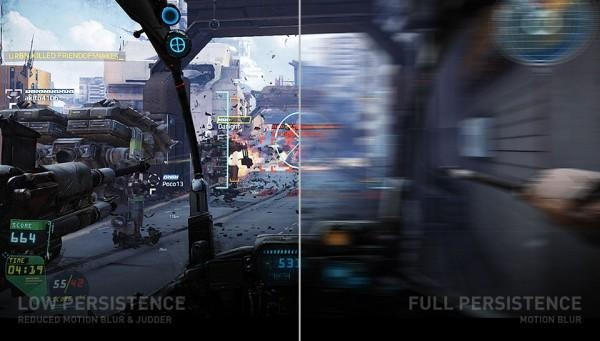 Latency is said to have been decreased, in part due to new low-latence OLED display technology which reduces smearing and more, and while a cable is still required – just as Sony uses – it now does away with the breakout box. Instead, there's 10ft USB and HDMI cables for direct connection.
Unfortunately, while this is likely to be the last developer kit Oculus produces, there's still no sign of a release date for a consumer version; nor, indeed, any indication of how much that might cost.
As for the DK2 kit, that's up for preorder now, priced at $350 – $50 more than the first-gen developer version.