Oculus Rift CV1 teardown finds headset is decently repairable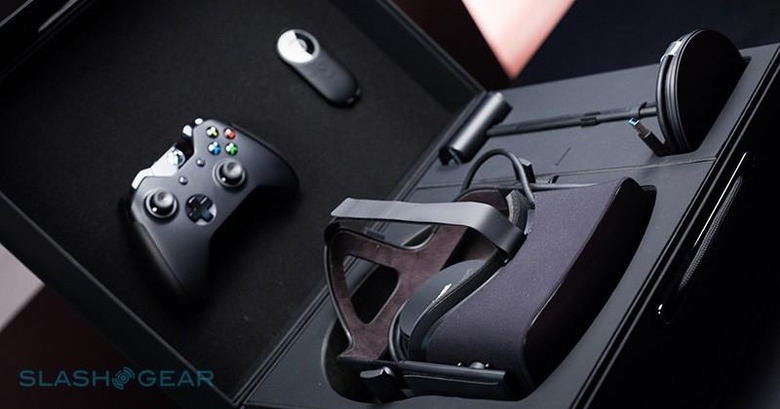 The folks at iFixit have taken apart the Oculus Rift CV1, the "real-deal" headset now shipping out to buyers and backers. As expected, there are some changes over the pre-release versions, two of which were likewise dismantled by the team. Ultimately, though, they found the headset to be moderately repairable with a score of 7 out of 10, citing the perma-head strap, "delicate" ribbon cables, and complex design as areas where DIYers will run into trouble.
The Oculus Rift CV1 features integrated lens-mounted displays rather than the interchangeable lenses found on pre-release headsets. There's improved inter pupillary distance adjustment, and the asymmetric lenses can be better adjusted to one's own needs. The CV1 model also features a hybrid Fresnel lens for a combination of lighter weight and more sophisticated (read: easier) adjustments.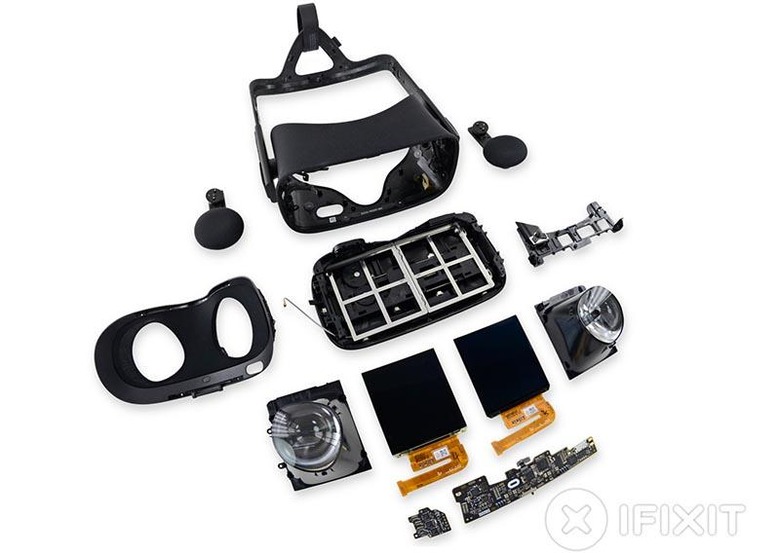 The team found the new Oculus headset features stretchy back lycra around the lenses with a bit of plastic framing within; this keeps dust out while still accommodating lens movements. Depending on what needs replaced, you may be able to do it yourself. The motherboard, lenses, and head strap are places where DIYers will encounter trouble, particularly the head strap, which needs cut if you're trying to remove it.
If you need to remove or replace the face pad or speakers, though, you'll find the task easy and doable. Said the iFixit team, "We were also impressed to see improved cable management across the generation of Rift." You can find the full list of parts and all the photos in the iFixit teardown here. Check out the timeline below for more Oculus Rift news!
SOURCE: iFixit
Why VR is the future of gaming, Part 1: Oculus Rift and Bullet Train