Oculus Go Preorders Open - And Sell Out - Ahead Of F8 Kick-Off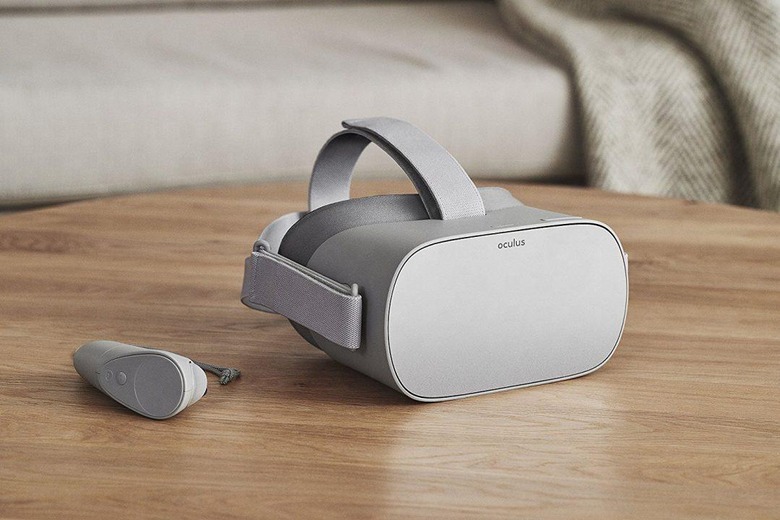 We may receive a commission on purchases made from links.
Oculus Go, the standalone virtual reality headset expected to be a key element of Facebook's F8 2018 conference today, quietly arrived for preorder online this morning. The headset cuts the cord versus the original Oculus Rift, with a fully self-contained VR system and wireless controller.
In fact, the Oculus Go arguably shares more in common with Samsung's Gear VR than it does Oculus' tethered headset. A smartphone-class processor drives a "Fast Switch LCD" screen running at 2560 x 1440, which is shared by both eyes. It has 3DoF positional tracking both in the headset and the controller.
Oculus had been keeping quiet about when, exactly, Go would go on sale, only saying that it expected to launch the standalone headset in early 2018. However it appeared on Amazon's virtual shelves in the early hours of this morning, priced from $199 for the 32 GB model. The release date appeared to be a placeholder still, as it was being listed as December 31, 2018.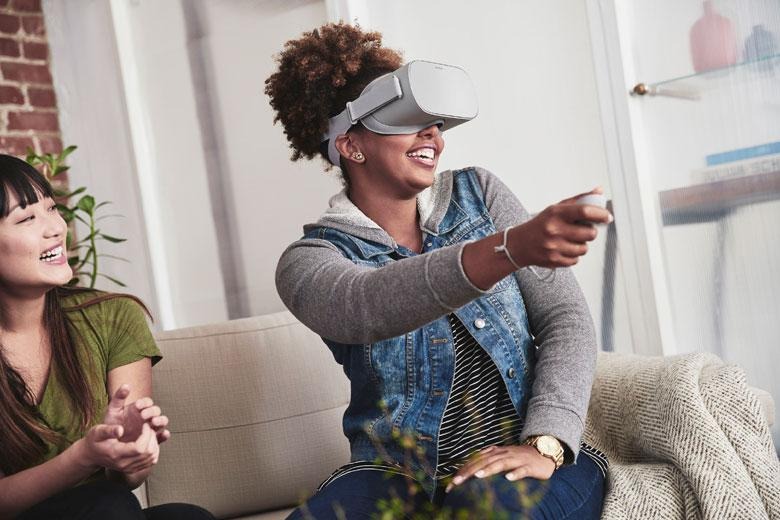 It didn't stick around long, mind. Within a matter of hours, all of the first batch of pre-orders had been snapped up. Now it's listed as "Currently Unavailable" and Amazon won't take any more orders, though the retailer will notify you when that changes.
It seems likely we'll hear more about availability at Facebook's F8 conference, which begins in San Jose, California today. Although much of the annual developer event is quite probably going to be taken up with the social network discussing the fallout of recent privacy revelations about the site and its approach to third-party developers, VR is almost certain to be high on the agenda too.
So, we're expecting to hear full release details about the Oculus Go, as well as how Facebook plans to use virtual reality in the more affordable headset moving forward. It'll face competition from a number of quarters. Lenovo's Mirage Solo is another standalone headset, twice as expensive as Oculus Go but supporting more accurate 6DoF positional tracking and Google's Daydream platform. It's expected to launch on May 5th.
Meanwhile HTC's Vive Focus will have even higher resolution than both, and a more flexible display setup. Exactly when it will arrive in the US is unclear, though it's expected to be more expensive again than even Lenovo's system.