Oculus Go gets Sling TV, ESPN, FOX NOW and a new holiday promo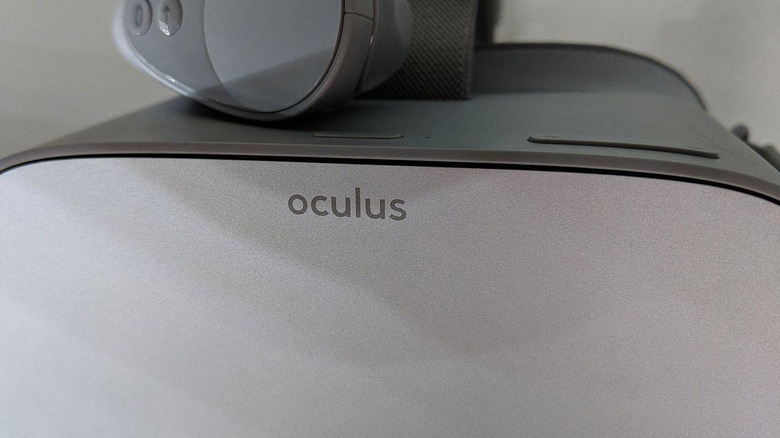 The standalone virtual reality headset Oculus Go has been on the receiving end of three new apps for video content: ESPN, Sling TV, and FOX NOW. The latest additions join a number of existing video options, including Pluto TV, Netflix, Plex, YouTube, and more. As well, Oculus is offering customers the opportunity to get an $80 credit for Sling TV, a livestreaming television service.
READ: Oculus Go Review: So Simple, So Great
The Oculus Go offers the perks of high-end virtual reality headsets without the limitations of cables and a PC. Unlike phone-based VR headsets, though, which require a smartphone as the display and brain, Oculus Go has its own built-in displays and hardware.
This provides a better experience than smartphone VR shells, but without the expense and limitations of PC VR models.
Users can download a number of apps for Oculus Go, including multiple video entertainment options. The platform got YouTube support in the relatively recent past, for example, and now it has new TV and sports options via Sling TV, FOX NOW, and EPSN.
The new ESPN app includes ESPN+, providing access to 24/7 access to on-demand content from ESPNews, ESPN/2/3, ESPNU, and more. Customers will need to sign in with their television provider to get access to the content; they can also sign up for ESPN+ for original content and to livestream a variety of games.
Sling TV, meanwhile, provides direct access to television channels over the Internet rather than through traditional cable and satellite companies. The company charges $25/month and offers two plans, Orange and Blue, with different channel and network options.
FOX NOW likewise requires users to sign in with their TV provider, after which point they get access to both the live FOX network, as well as its library of on-demand content.
As mentioned, Oculus has a new deal for the holiday season — $80 for a Sling TV subscription when a customer in the US buys and activates an Oculus Go headset by January 15, 2019. The deal must be redeemed through Sling's promo website by January 31, 2019, for the customer to get their $80 credit.