Oculus Go exits business platform pushing Quest further into the foreground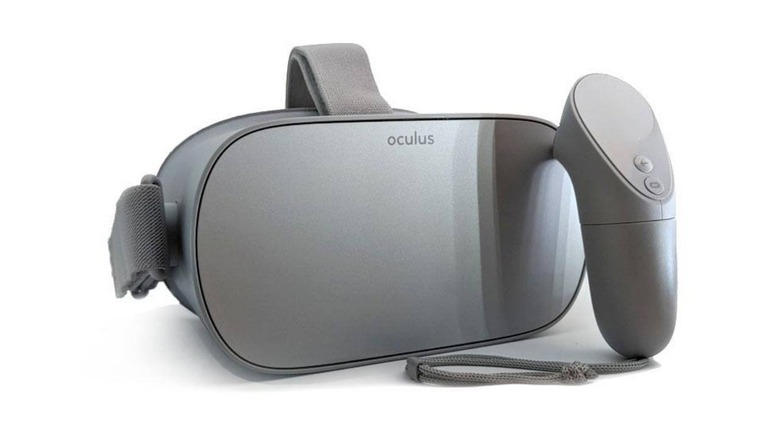 Oculus can perhaps be credited for having revitalized and popularized what was, until recently, simply thought of as a technological experiment. After the Oculus Rift, the now Facebook-owned company launched other VR devices, including ones that don't need to be tethered to a computer to work, the Oculus Go and the Oculus Quest. It seems, however, that the sun is setting for its first standalone VR gear as the Oculus Go is slowly but surely pushed to the background in favor of the Oculus Quest, even in the one sector where it might have seen massive adoption.
It's not actually that surprising that Oculus is slowly de-emphasizing the Go. Just when it comes to hardware alone, the Oculus Go lags far behind other VR gear. In particular, it is limited to tracking only the rotation of the user's head whereas the Oculus Quest offers positional tracking as well as controllers that are similarly tracked by their position.
As such, the Oculus Go was better suited for more passive 3D content consumption, something that happened to be just fine for business and enterprise uses, particularly for employee training. With the debut of the Oculus Quest last year, however, there seemed to be fewer reasons for even this class of customers to opt for the less featured device.
Oculus' business program now reflects that change in strategy and lists the Oculus Quest as the only compatible headset for Oculus for Business. Oculus will still let companies buy the Oculus Go but will only include an enterprise license and enterprise warranty with it. If they want the Oculus for Business software, however, they will need to buy the more capable but also expensive Quest.
Along with the $50 price cut, the Oculus Go is now the company's and the market's cheapest functional standalone VR headset (the Daydream VR no longer counts) but that might not last long. While Oculus is still billing the Go as a perfect VR media consumption device, it is only a matter of time before it pulls the plug on it.