Octopath Traveler hits 1 million shipments worldwide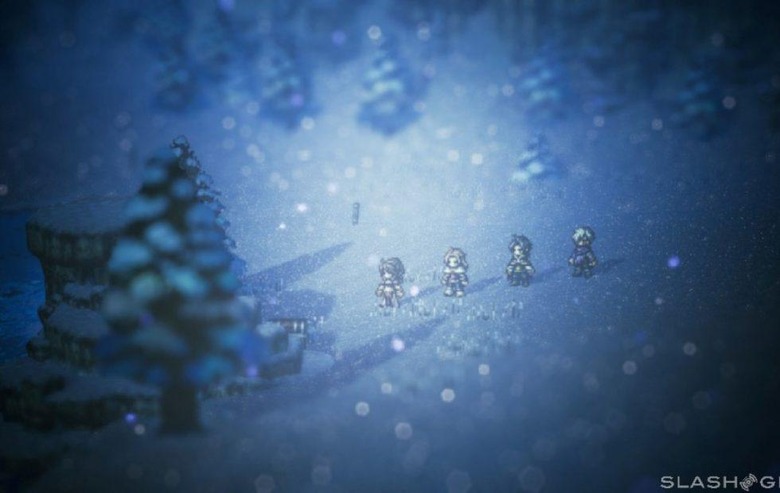 Octopath Traveler is a game that had a lot of excitement backing it before its launch back in July. Fans of old-school JRPGs were quickly drawn to the game, which was co-developed by Square Enix, one of the masters of the genre. It turns out that there are a lot of people around the world who want that JRPG return-to-form, as the game just passed a major milestone in terms of sales.
On Twitter earlier today, Nintendo of Europe announced that Octopath Traveler has shipped 1 million copies worldwide so far. That's no small achievement, especially when you consider that this is the first game in a brand new franchise. When you realize that Octopath Traveler has only be available for a few weeks, it makes this all the more impressive.
In this case, the writing was actually on the wall early on. At least a few Japanese retail stores sold out of stock quickly after release, which definitely suggested that Octopath Traveler was on the road to becoming a success. It's worth pointing out that this figure counts both physical shipments and digital sales on the Nintendo eShop, so this is an all-encompassing snapshot of Octopath's sales so far.
"Thanks to your incredible support, #OCTOPATHTRAVELER has now shipped 1 million units globally, including #NintendoSwitch #eShop downloads," Nintendo said in today's tweet. "The developers at Square Enix would like to thank you for making this possible."
In my review of the game, I appreciated Octopath's unique approach to the age-old JRPG formula but noted that the story didn't have as much cohesion as I would have liked. I did, however, say that I wanted to see what Square Enix could do with a refined approach in a sequel. If these sales figures are any indication, it sounds like we could very well get that sequel someday. What do you think of Octopath Traveler? Head down to the comments section and let us know!