Octopath Traveler Gave Nintendo And Square Enix A Surprise Nobody Predicted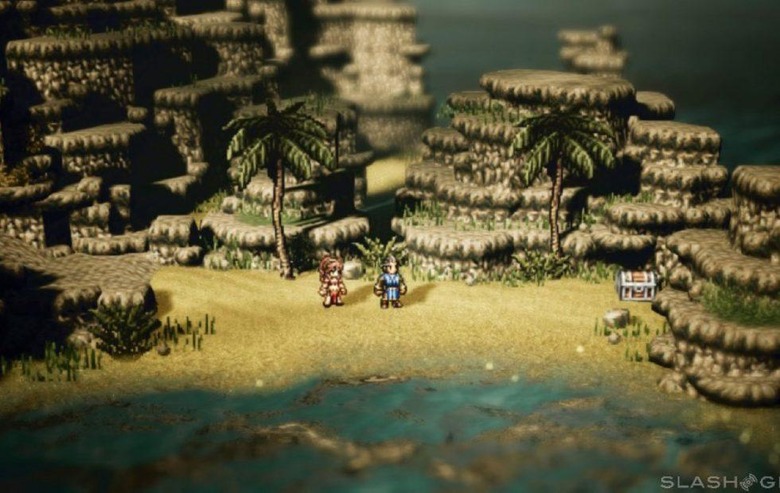 We may receive a commission on purchases made from links.
On Friday, Octopath Traveler launched exclusively for the Nintendo Switch. We knew that a lot of people were excited for the game heading into release, and over the weekend, we found out just how excited they were. As it turns out, Octopath Traveler has turned into a success even bigger than what Nintendo and Square Enix were expecting.
In some areas of the world, physical stock of Octopath Traveler cartridges seems to be running a little low. Over the weekend, Square Enix took to Twitter to apologize for the fact that some Japanese stores had sold out entirely, and encouraged players to purchase digital download code cards instead of trying to track down a physical copy.
Here in the United States, we're having our own stock issues. While GameStop's website show the game in stock at many brick and mortar stores across the country, it's a different story at places like Walmart and Amazon. Walmart's website says that a number of my local stores are sold out, though the website does list the game as in stock. Amazon, on the other hand, says that Octopath Traveler won't be shipping out for another "1 to 2 months."
It isn't entirely surprising to learn that Nintendo (which publishes the game outside of Japan) and Square Enix underestimated demand for Octopath Traveler. After all, it's the first game in a new franchise, and beyond that, it's also a JRPG, a genre that has dwindled in popularity since the golden age that was the 1990s. With all of that in mind, taking a cautious approach to Octopath Traveler's first production run makes sense.
So, if you've been planning on picking up a physical copy of Octopath Traveler, you might want to do it sooner rather than later. Of course, you can always buy the game digitally, but for some that may not be an option. Did you spend your weekend playing Octopath Traveler? Head down to comments section to let us know, and keep an eye out for our review, which is coming up later in the week.
SlashGear uses affiliate codes, and sometimes if you buy something we'll get a small commission on the sale