Octopath Traveler Heads To PC Later This Year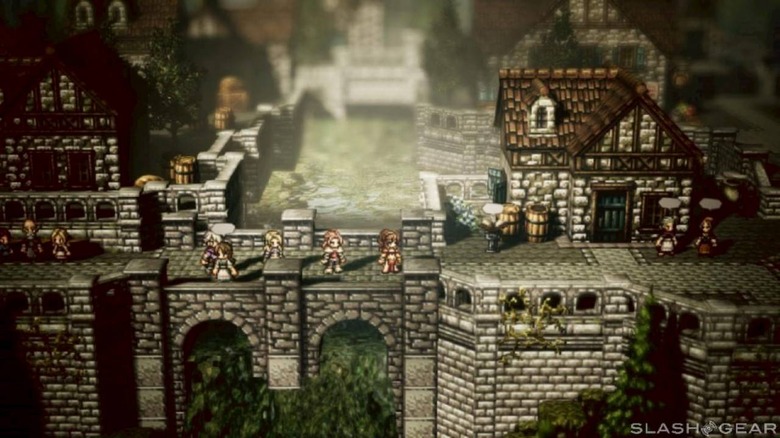 For fans of JRPGs, Octopath Traveler was definitely one of the biggest releases last year. One problem, though, is that Octopath Traveler launched as a Switch exclusive, which meant that if you didn't have a Switch on hand, you weren't playing it. Square Enix is fixing that later this year, announcing today that Octopath Traveler will soon come to PC.
The game's PC release isn't that far off either. Square Enix has announced a release date of June 7 for the PC version of Octopath Traveler, so it'll be here in a little over 7 weeks. For now, the game has only been confirmed for release on Steam, with no word on whether or not it'll come to other platforms like the Epic Store.
READ MORE: Octopath Traveler ReviewIn any case, Octopath Traveler's Steam page is live now, and while you can add the game to your wishlist, you can't pre-order it yet. It seems that this is just a straight port of the Switch version, as that Steam listing doesn't make any mention of enhanced PC features. Then again, the Steam page for Octopath Traveler is clearly still a work in progress, as it doesn't even list required specifications yet.
I reviewed Octopath Traveler around the time it came out last year, and though I found that the game's story was a bit disjointed with its focus on eight characters who generally have their own arcs and motivation, I did think the game did a lot of things right. It's a beautiful RPG with a unique art style too, which always helps.
In the end, I said that I hope we see a sequel someday, because Square Enix laid the ground work for an excellent RPG, even if Octopath Traveler misses the mark in some spots. It looks like we might be getting that sequel, if recent statements from Octopath's PR team are any indication. While we wait for more details on that, head down to the comments section and let us know if you'll be picking up Octopath Traveler on PC.