Octopath Traveler is getting a mobile prequel, new console game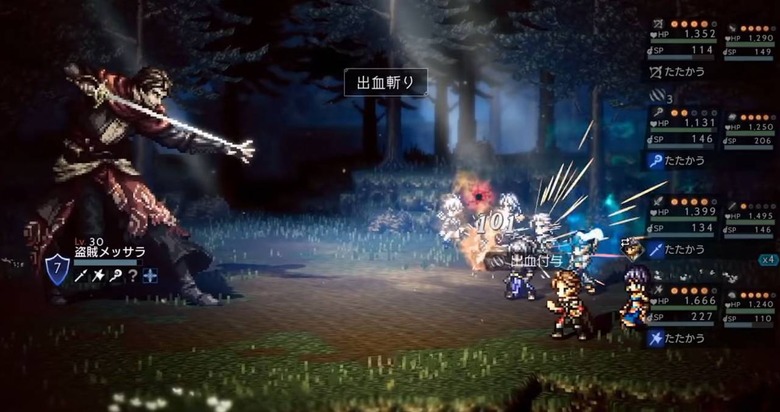 One of the most interesting games of 2018 was, in my opinion, Octopath Traveler. The Switch exclusive was a beautiful title that definitely wasn't afraid to try new things (even if they didn't always work), and apparently, it was successful enough to warrant a follow-up or two. Square Enix has officially announced the next game in what is now the Octopath Traveler series, and this one is headed to mobile devices.
It's a bit of a curveball, but it isn't that surprising when you consider the mobile gaming presence Square Enix has built for itself over the years. In any case, Octopath Traveler: Champions of the Continent is the name of the game, and it's a prequel set several years before the events of Octopath Traveler. It'll be a free-to-play title landing on iOS and Android in Japan at some point this year.
At the moment, we aren't sure if the game will be coming to the West, but it seems likely that it will. While we wait for confirmation of a US/European release, the folks at Gematsu have translated the promotional materials from the game's official site. Champions of the Continent will use the same "HD-2D" graphics style found in the original game (which looked great on the Switch) and will allow players to have parties of up to eight characters.
READ MORE: Octopath Traveler reviewOctopath Traveler's field commands will also be making a return for this mobile entry, and the story sounds like it'll be a split narrative that focuses on "three reigning champions." The official site gives no indication of how Champions of the Continent will be monetized, but given its eight-character parties and Square Enix's past mobile titles, it sounds like it might be a gacha game, where players spend premium currency to summon random heroes.
RT
スマートフォン版の新作が
情報公開されました!
オルステラ大陸を巡る、新たな物語。
3/12に先行体験版のプレイヤーも募集開始です。

家庭用ゲームで新作をお待ちの皆さんも、
すみません、今しばらく制作の
お時間をいただきますので、

その間、こちらもぜひ
お楽しみいただけると嬉しいです!

— オクトパストラベラーII公式 (OCTOPATH TRAVELER II) (@OCTOPATH_PR) March 8, 2019
If that doesn't sound like something you want to play, there's some good news for you too: it seems there's another console game in the works. After the announcement of Champions of the Continent, the official Octopath Traveler account published an interesting tweet that says (translation via Gematsu), "Everyone waiting for a new game on console, we're sorry, but production will take a little while, so in the meantime, we hope you can enjoy [the smartphone game]!"
So, we'll get that console follow-up to Octopath Traveler eventually, but for now, we'll look for more details on this mobile title. Pre-registration is open now, which might mean that those additional details aren't far off. Stay tuned, but in the meantime, head down to the comments section and let us know if you'd check out this Octopath Traveler mobile game.