Obama orders review of hacks during Trump Clinton election cycle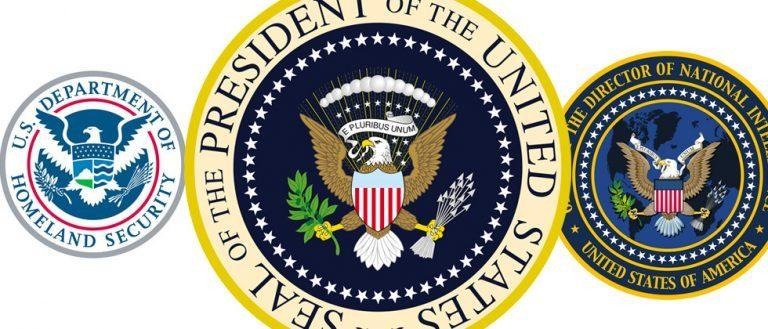 The White House has ordered an investigation into hacking done to disrupt the 2016 Presidential Elections here in the United States. This order from President Obama came not long after Trump's most recent Time Magazine interview in which he said he does not believe the U.S. intelligence community in their assessment that Russia attempted to affect the outcome of this year's Presidential Election. Word of an investigation directed by President Obama came through Lisa Monaco, the Obama's top counterterrorism adviser, earlier today.
"The president, earlier this week, instructed the intelligence community to conduct a full review of the pattern of malicious cyber activity related to our presidential election cycle," said White House press secretary Eric Schultz. "His report will dig into this pattern of malicious cyber activity tying to our elections, take stock of our defensive capabilities, and capture lessons learned to make sure that we brief members of Congress and stakeholders as appropriate."
The video you see below shows the most recent Press Briefing from the White House. This is where Schultz made the statement above and took questions from the press.
A Homeland Security release on the 10th of October, 2016 included the following note: "To date, 33 state and 11 county or local election agencies have approached the Department of Homeland Security about our cybersecurity services. With 29 days to go before the November 8 election, we encourage other election agencies to do the same."
Schultz mentions a report from the Department of Homeland Security and Office of the Director of National Intelligence on Election Security. That statement can be found at the Department of Homeland Security website and in a screen capture inserted below.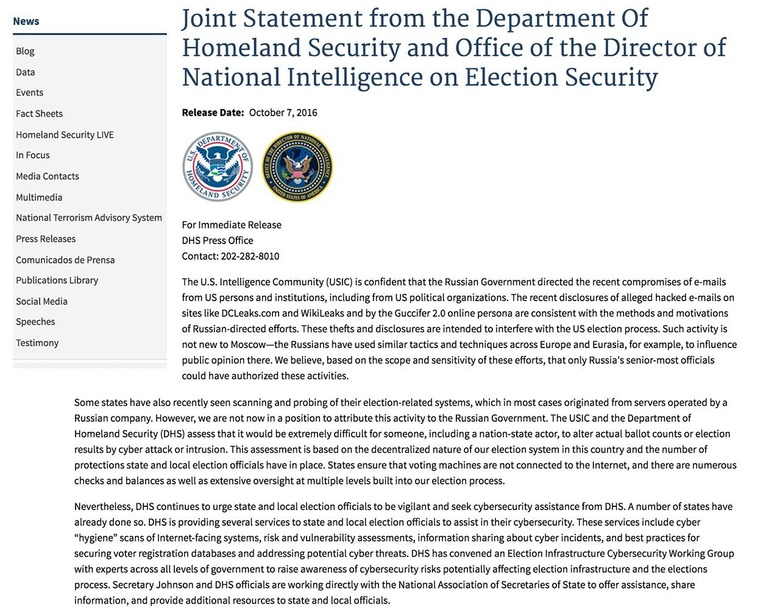 This investigation announcement comes one day after a press briefing with White House Press Secretary Josh Earnest, who was pressed on Russian involvement with this year's election cycle. A question by the press included: "we keep hearing more calls for briefings by — members of Congress want to be briefed on that Russian intelligence on hacking. So what is the status of that?"
Press Secretary Earnest replied, "I can tell you that those kinds of briefings and the provision of that information continues on the part of the intelligence community to members of Congress who seek it out." Earnest continued, "If there are additional intelligence conclusions that can be released, I wouldn't rule out future releases — public releases of information about this matter either."
A full transcript of the White House press conference from this afternoon (December 9th, 2016) can be found at Archive.org – we've archived the original WhiteHouse.org page for future perusal.