O2 Wear the Rose 360-degree virtual reality experience uses Oculus Rift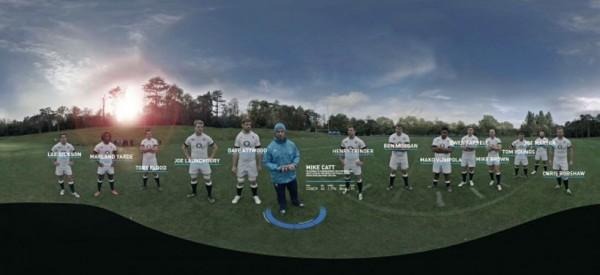 O2 has announced that it has created a new campaign that is called Wear the Rose in cooperation with England Rugby. The Wear the Rose campaign is said to be the first fully immersive 360-degree sports experience and it uses Oculus Rift technology.
O2 says that Wear the Rose will let fans be fully immersed in a multi-sensory take over allowing them to feel like they are on the Senior England Rugby Team. O2 says that the experience was created using nine GoPro Hero 3 cameras mounted to a custom-built gimble.
That custom Gimble was designed specifically to take advantage of the properties of the Oculus Rift. The project required 160 hours of filming and 320 hours of development according to O2. The result of all the work is that the user can turn their head in any direction and see content moving in unison with a 360-degree view.
Fans of Rugby will be placed on the training pitch along with players from the England Rugby squad. Users of the Oculus Rift experience will be able to train alongside the players. O2 will offer more details on the Wear the rose experience this month along with information on where Rugby fans can go to experience it themselves.
SOURCE: O2