O2 London LTE trial promises 100Mbps to lucky few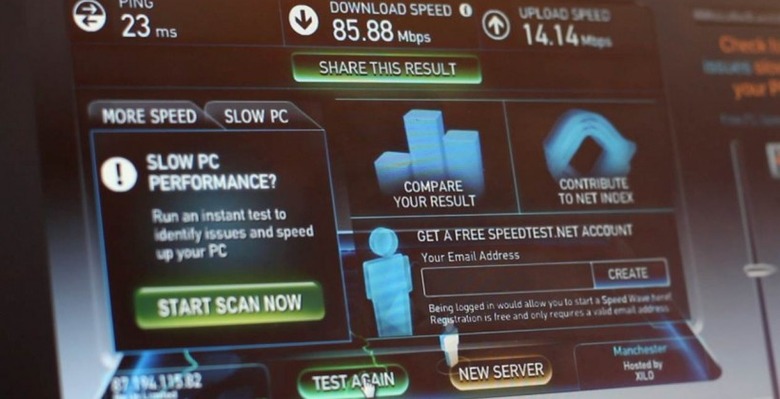 O2 has launched its first 4G LTE network in the UK, kicking off a trial of the high-speed service in London that will offer testers up to 100Mbps. The scheme will run for nine months, with 25 sites going live in November and that being ramped up until a total combined area of 40km gets service. However, participation in the trial will not be generally available.
Instead, O2 is targeting businesses and entertainment venues, such as retailer John Lewis and the O2 Arena. They'll give performance and usability feedback to the carrier, which will be used to shape O2's bid for spectrum when the UK bands are put up for license in 2012.
The trial will use the temporarily licensed 2.6GHz frequency, which O2 claims is capable of supporting up to 150Mbps downloads. Samsung's B3730 is O2's modem of choice for the test run, a USB stick which also supports 2100MHz WCDMA and dualband GPRS/EDGE for when users are outside of LTE coverage.
"The time to download a 500MB file could be as fast as under one minute," O2 boasts, "compared to over 5 minutes on 3G," with around 1,000 participants expected to get their hands on the coveted modems. Coverage will span key areas from London's Hyde Park to the O2 Arena, with Canary Wharf, Soho, Westminster, South Bank and Kings Cross all highlighted as getting LTE.