Dell have just sent over their Streak Android MID, fresh to the O2 network today, and we've been getting to grips with it the 5-inch Snapdragon-based slate.  The company are insistent that this is a tablet, not a smartphone, but of course it really sits somewhere in-between.  Either way, it's fast, slick, and – as you quickly figure in the first few minutes of picking it up – great for web browsing.
The Android 1.6 browser may not have Flash support, but otherwise pages load just as they would on the desktop.  Navigation is swift, thanks to the 1GHz processor, and pinch-zooming is as effortless as it is on the iPad.  Held next to the Google Nexus One the difference is impressive: you can see much more on-screen at any one time with the Streak, with the text still at a readable size.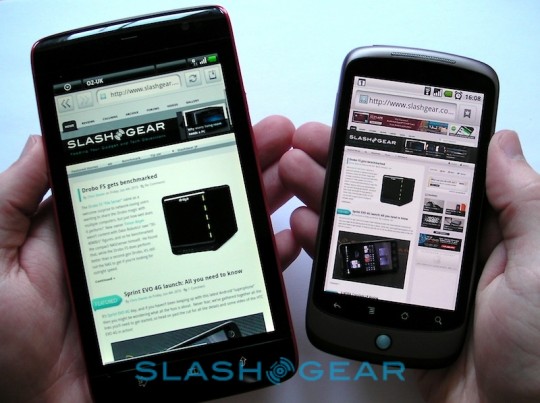 The Dell Streak is available in O2 UK stores and online today; it's expected to go on sale in the US sometime next month.  More pricing details here.  We'll be putting the Streak through its paces over the next few days, before the full SlashGear review; until then, enjoy the hands-on gallery and the unboxing/demo video!
Dell Streak unboxing:
[vms ace2124a1a836d9fc4b6]